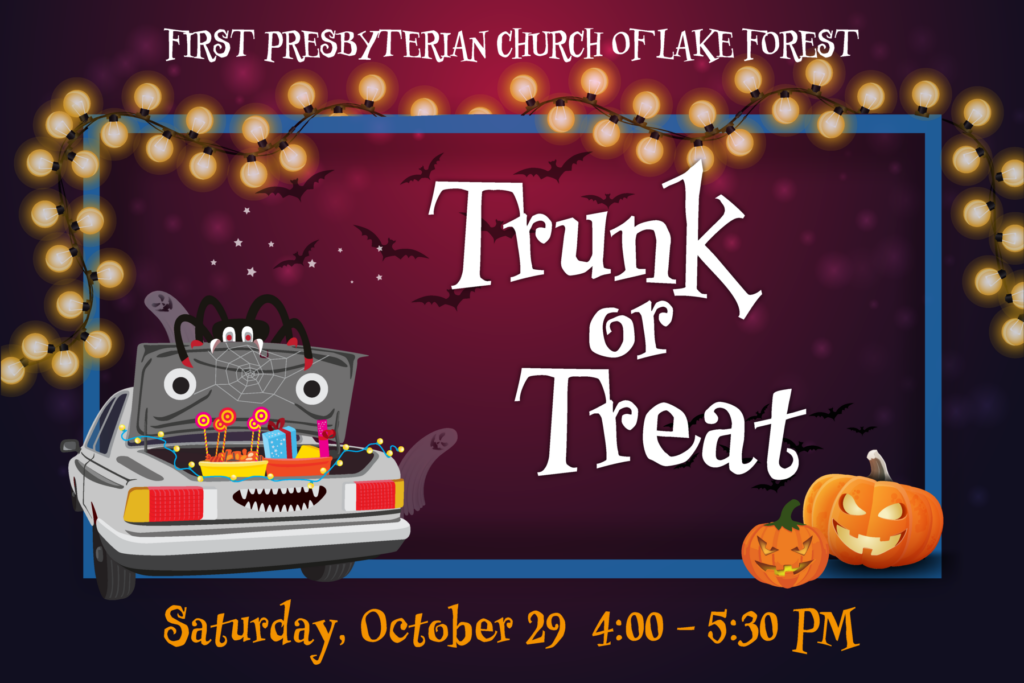 Dress up in your Halloween costumes, decorate your trunk or parking spot, and join us for a fun-filled evening for all ages with fall treats and fellowship in the Deerpath parking lot!
Sign up below to let us know you are coming!
If you have any questions, please contact Susan Noble at snoble@firstchurchlf.org.
If you are bringing candy, please make sure they are nut-free.
Decorating/Setup 3:00 – 3:45 PM
Trunk or Treat 4:00 – 5:30 PM