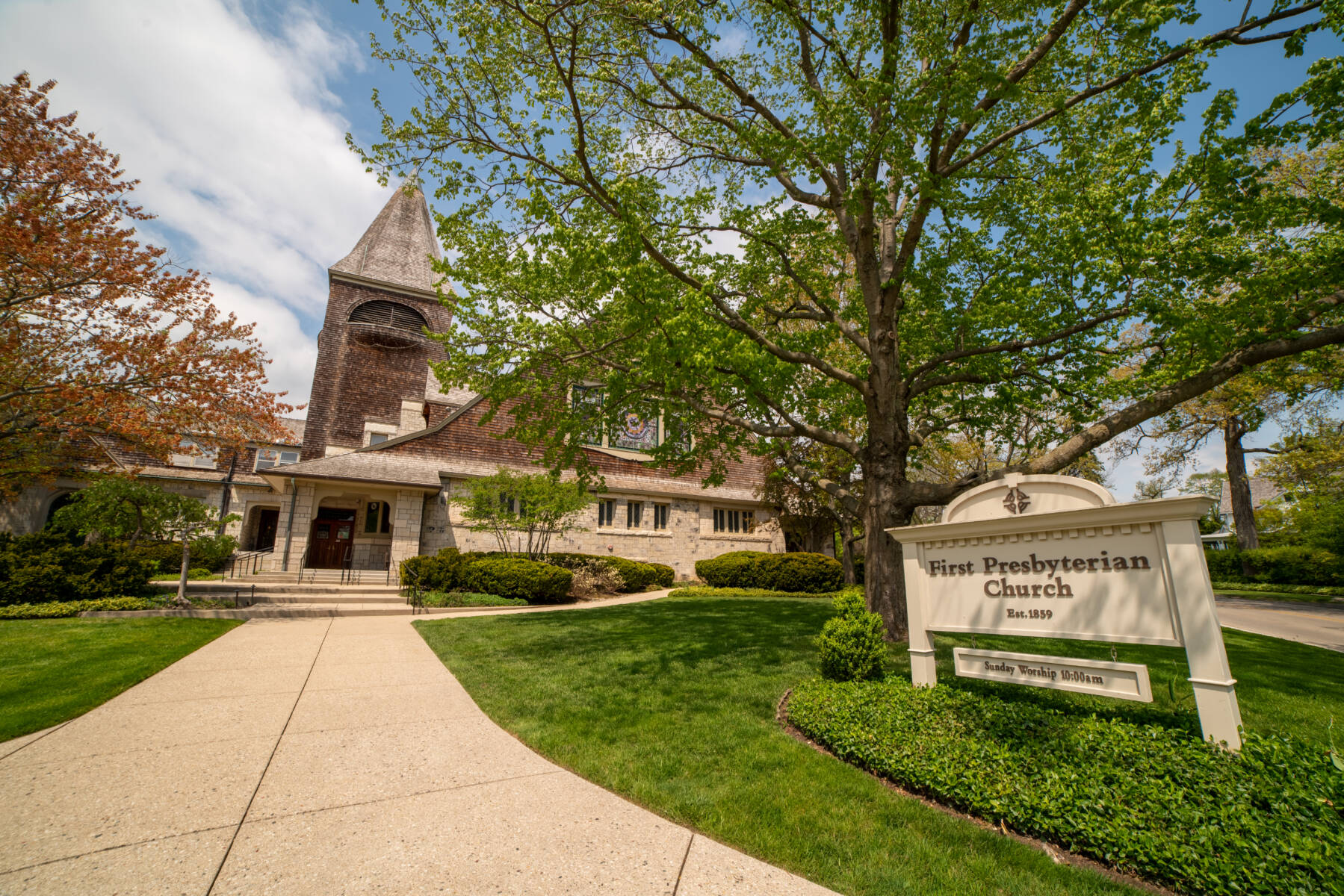 Since 1859, Christians have gathered at the corner of Deerpath and Sheridan Roads in Lake Forest to worship God, learn Christ's way, connect with one another, serve neighbors in need and invite others into this joyful place.
When Presbyterians from Chicago founded this church, they were committed to creating something more than a spiritual refuge for themselves. Their plan included the founding of Lake Forest, an academy for boys and girls, and a college for the nurture of young people. This entrepreneurial dream continues to bear fruit in each of these institutions today, and we continue to enjoy a warm relationship with Lake Forest College.
From the beginning, worship has combined relevant preaching with heart-stirring music. The first church building was erected in 1862. Early services included a volunteer choir accompanied by a hand-blown organ. In 1886, our current building was constructed. A two-manual organ was installed at the front of the sanctuary; a student from Lake Forest Academy was hired as organist and a professional quartet led singing in worship. The current Casavant organ was installed in 1973.
Learning has always been a priority – equipping people for a faithful, purposeful life. In the early days, young and old attended Sunday School taught by elders, trustees and Lake Forest College faculty. The children were gathered to from the Steady Streams Missionary Society that became a model for other churches and lasted 90 years. A three-day a week junior kindergarten began in 1964 and continues to serve 3- to 5-year olds today as the First Presbyterian Church Preschool. Our thriving adult education, confirmation classes, youth groups and children's faith formation continue the rich legacy of life-long growth.
Connecting in fellowship, study groups and service projects has always brought people together across social divides. Liberal and conservative, wealthy and modest, young and old have gathered together in this church. This welcome of all people was a crucial part of the founders' vision, and remains so still.
Serving through mission is at the heart of the church. In the early years, "systematic contributions" designated particular Sundays designated for major charitable work. Now approximately $600,000 is distributed annually in mission. In addition, members are active locally, nationally and internationally in efforts that profoundly impact the world for good.
We invite you to join us here as we continue to bear fruit from the seeds our founders sowed on this corner.