We help families to raise children who love God and love others.
8:30 a.m. – 12:15 p.m. program year 9:30 – 11:15 a.m. Memorial Day through Labor Day
Professional, loving childcare is available in The Nursery every Sunday morning for infants and toddlers up to 36 months old, and any other children in need for care during worship. Let your children play or snooze in a safe spot while you worship.
Register for Faith Formation
9 and 11 a.m. during the program year 10 a.m. Memorial Day through Labor Day
We welcome children of all ages into our worship community every Sunday as families gather together in the Sanctuary. Worship bags in the lobby are available to help engage children during the service. We also help families start their faith journey through baptism. Check our baptism page for more information or contact Sarah Seccombe at sseccombe@firstchurchlf.org.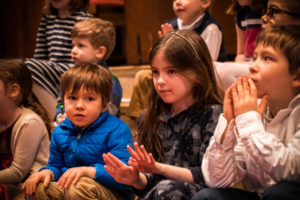 1st Sunday of each month: Prayground Church
During the 9 a.m. service, children will be invited forward for the Word for Children, where they will be introduced to the morning's scripture lesson. Following, children can return to their families or gather in the "prayground" space for quiet activities relating to the morning's sermon. Following the Sermon, during the Hymn of Response, children will return to sit with their families to participate in Communion.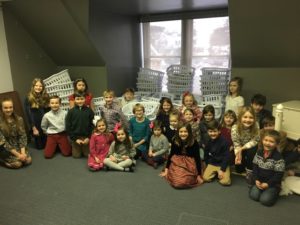 2nd - 5th Sunday each month: Children's Faith Building (Sunday School)
9:15 – 10:00 a.m. Following the Word for Children in our 9 a.m. service, children leave for Faith Building classes. Preschoolers through fourth graders gather in their classrooms to listen to a Bible story and respond with a variety of activities. We use the Growing in Grace and Gratitude curriculum published by PCUSA, to explore and respond to God's grace and prepare to be sent out to love and serve God by being:
rooted in the foundation of Presbyterian identity where God's grace and our gratitude are the heartbeat of our faith, life and worship.
invited to discipleship that inspires them to learn and practice hospitality, generosity, and love.
encouraged to reach beyond Sunday mornings and church walls to live their lives as an expression of God's grace.
Each week there are corresponding family take home cards, "God's Sightings" that are available for easy pick-up throughout the church. These provide simple and meaningful ways to reinforce the day's lesson at home.
We appreciate you registering for Faith Building so we have your child's correct birthday and class as this may impact the communications we send to you and our ability to wish your child a happy birthday! If your address or other contact information changes, please update us by filling out the registration form. We appreciate having your family be a part of our Sunday School! You can find the registration form here.
Connect with Sarah Seccombe to learn more about our Sunday School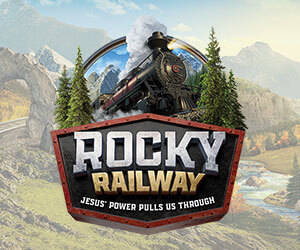 Visit our VBS page at www.firstchurchlf.org/vbs for information and to register for our summer Virtual- Vacation Bible School program!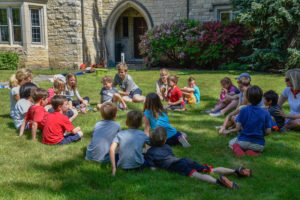 10:00 a.m. Memorial Day through Labor Day
Children, families and the young at heart are all invited to join us at the playground (child care is also available 9:30-11:30 a.m. in the nursery) where we will play for a while before gathering together to explore a bible verse or story and respond with additional outdoor games and crafts.
Children's Special Events 2019-2020
September

15
Fall Festival Sunday &
Faith Building begins
10 a.m.
23
Kindergarten Bible Sunday
9 a.m.

October

18-20
Stay-treat
(Bonfire Friday night; retreat Saturday)
20
Pumpkin Fest Fellowship
10 a.m.

December

1
Advent Wreath-Making Dinner
evening
7
Christmas Pageant Rehearsal
8:30-10 a.m.
8
Christmas Pageant
9-10 a.m.
24
Christmas Worship
3, 5, 9 p.m.

February

2
Scout Sunday
9 a.m.
23
Children's Musical
Dinner & Trivia Event
9 & 11 a.m.
evening
26
Ash Wednesday

March

18
Family Fun Night (dinner & movie/games)
evening

April

12
Easter Sunday Services
9 & 11 a.m.
Easter Egg Hunt
10:15 a.m.
26
Spring Rummage Setup
1-5 p.m.

May

2
Spring Rummage Sale
17
Fly-Up Sunday & Senior Sunday
Our First Pres children and families enjoying learning about God and growing their faith together.