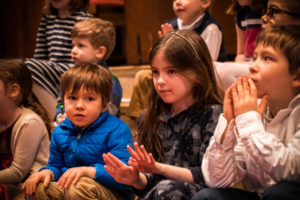 Whether together or apart, we help families to raise children who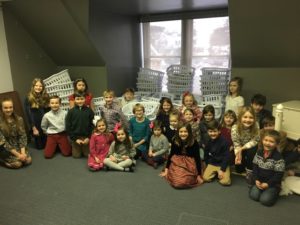 love God and love others.
Register for Faith Formation
During this time of Covid-19, we strive to equip families with the resources and support for faith building at home or safely distanced.  Below are ways we offer to provide you with easy and interactive opportunities to help build the faith of the children in your lives, whether they are your children, grandchildren, nieces or nephews, etc.!
This fall, Family Faith Building is launching "Family Worship," an online, pre-recorded worship service. Highlighting the same scripture as Sunday morning's worship, this service, no longer than 30 minutes, will include all elements of worship to be enjoyed by all! Videos will be available Sunday afternoons and can be viewed anytime. Coloring pages and/or family activity suggestions to support each week's videos will be provided in your Family Faith Building Bags.
Family Faith Buiding Bags
Each month we will offer supply bags containing family pages & coloring pages directly from our faith building curriculum as well as a few fun extras! You can use these supplies as weekly supplements to our Family Worship, zoom/in-person faith building, or read together as a family to lead your own family faith building time. Click on the link below to sign up for a Family Faith Building Bag!
Share your artwork! We will be providing families with at-home activities to supplement our various faith building opportunities (zoom class, in-person class, family worship, family faith building).  Email Sarah (sseccombe@firstchurchlf.org) a picture of you and your artwork (or just your artwork) to share or post it on our private First Pres LF Families Facebook group page to show how you and your family are putting your faith into action this fall!
Zoom Faith Building class
What's great about our new fall curriculum is that it is also Zoom friendly!  Not quite ready for in-person, or Wednesday afternoons don't fit your schedule, sign up to join Miss Sarah on Thursday afternoon (beginning September 17) for some zoom faith building!
In-Person Faith Building class
Beginning later this fall, we plan to offer faith building class on Wednesday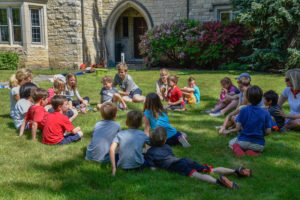 afternoons from 4-5pm, in 2 small groups of no more than 8 children each (each week an electronic sign-up will be publicized). We will utilize outdoor space as long as the weather allows. More details to come.
To correspond with the fall sermon series and book study, this fall we will be using Illustrated Ministry's "The Beatitudes" curriculum to learn, verse-by-verse the Beatitudes from the Gospel of Matthew.
Due to the risks of COVID-19, First Pres Nursery is currently unavailable. Your health and safety are our number one priority, and the nursery will reopen when we can provide the safest environment for all.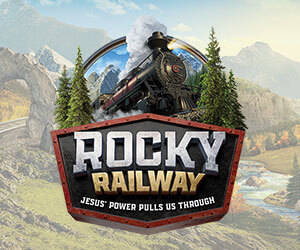 Visit our VBS page at www.firstchurchlf.org/vbs for information and to register for our summer Virtual- Vacation Bible School program!
10:00 a.m. Memorial Day through Labor Day
Children, families and the young at heart are all invited to join us at the playground (child care is also available 9:30-11:30 a.m. in the nursery) where we will play for a while before gathering together to explore a bible verse or story and respond with additional outdoor games and crafts.
Children's Special Events 2019-2020
Our First Pres children and families enjoying learning about God and growing their faith together.