Jovana Jovanivska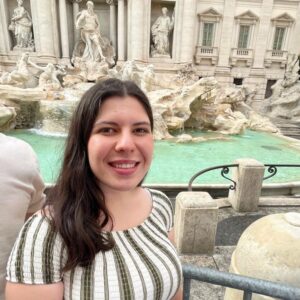 Jovana is a rising Senior at Lake Forest College with a major in Biology and Politics and an aspiring Epidemiologist.  She grew up in her home country of North Macedonia.  She also graduated from a United World Colleges Program (UWC) studying at Mostar of Bosnia and Herzegovia.  Her current campus involvement, Student Government, Secretary; Women in STEM, President.  She is currently one of the lead Coordinators of this year's First Connections Program.  Her campus work activity includes Donnelley and Lee Library Student Supervisor, and Quantitative Recourse Center Tutor.
As a member of the Grace Groner Foundation she completed an internship this past year at the History Center Lake Forest-Lake Bluff.
Jovana writes:
"I believe by becoming a Plansoen Scholar this year I would continue contributing and learning about the community of Lake Forest. I am excited to meet more Lake Forest residents as well as develop new friendships with the other Plansoen Scholars. Lastly, I was deeply moved by the FPC community with the church's Ukrainian Relief Donations. My parents have been affected by the war in former Yugoslavia during the 1990's, hence I understand how much any help can be extremely useful in these concerning situations. FPC's efforts in helping others is something I will strive for in my life once I graduate."
We so look forward to getting to know Jovana and we welcome her presence among us in this coming 2022– 2023 class of Plansoen Family Scholars.