Every summer the Senior High Youth Group travels to another community for a week of service. Departing the morning after high school graduation, our group spends the week roofing, building decks and ramps, replacing windows, cleaning, painting, and learning in various communities around the country. This is a fantastic opportunity to build relationships as well as structures. Our church's youth learn about what it means to live and serve in community while also learning important life skills.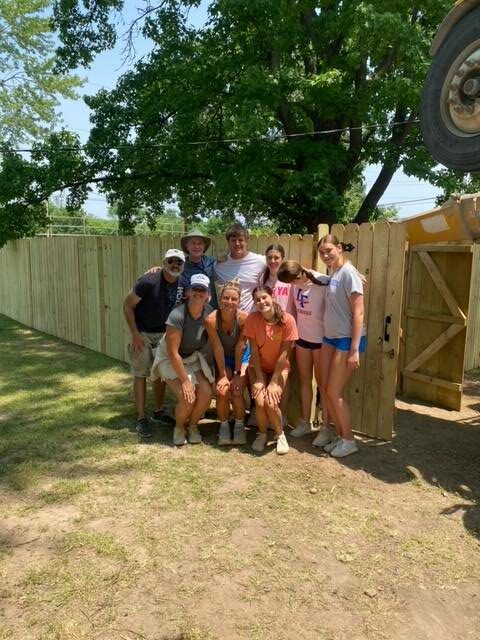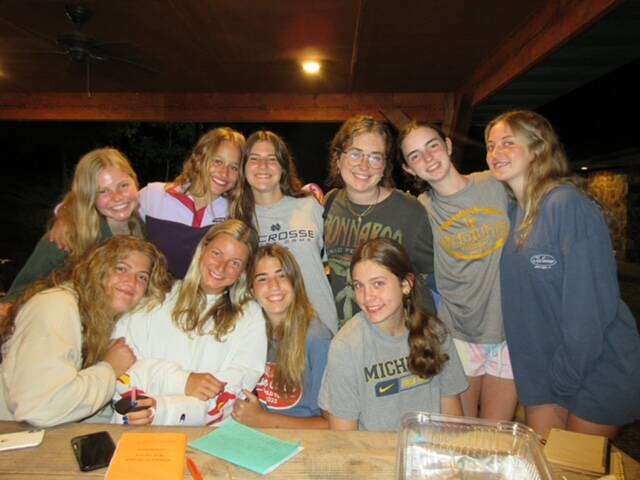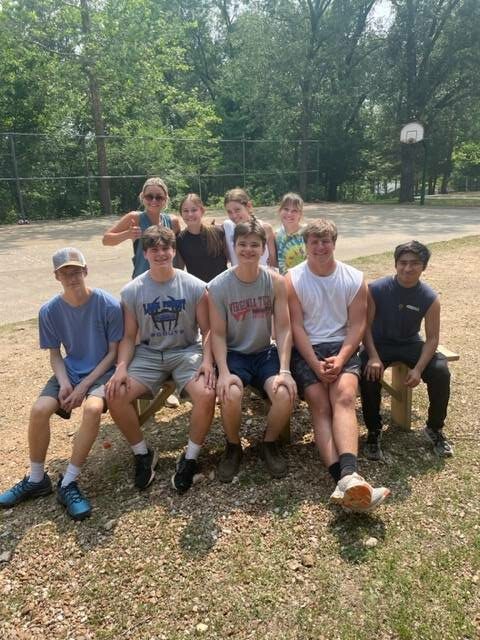 Departure
Bags are to be packed and dropped off ahead of time to make for quick departure. We meet at the church parking lot at 8:00 am on Sunday morning following LFHS graduation. After a brief prayer and final form turn-in we will load up vans and depart.
Return
We return to the church on the following Saturday in the mid-afternoon. Notifications will be sent out to families via GroupMe as we get close to home. Work Trip Sunday, in which we offer memories and songs from the trip during worship, is in the fall.
Eligibility
The trip is open to all current 9-12th graders who have met the Work Trip requirements (see below).
Cost
Due to rising costs, the registration fee is $450 per participant. Scholarships are available if it is cost-prohibitive, and all requests will remain confidential – contact Anne Winebrenner at awinebrenner@firstchurchlf.org for more information.
To see what can be expected from a week of service and fellowship on Work Trip, watch this video of 2019's trip to Lebanon Junction!
Important Dates - Work Trip 2024
April 22 - Registration Deadline
May 19 - Work Trip Tool Training
June 9-15 - Work Trip in Michigan
August 25 - Work Trip Sunday
The packing list for this year's trip can be found here. For quick departure on Sunday morning, please ensure that all bedding and bulky clothes are packed in a black garbage bag and dropped off at the church no later than 3:00pm on Thursday, June 6.
To qualify, you must earn at least 10 points by attending youth events. Each event is worth:
1pt Youth Group; 1pt Other youth events (Service Opportunities); 1pt Church Service Opportunities (including rummage, the all church auction, ushering Sunday mornings, Sunday liturgist, join the Sanctuary Choir, help teach/assist Sunday School.)
Helping with fundraisers is also required. You should:
More information about fundraisers will be forthcoming.
Requests
If you don't meet one or more of these requirements, you're invited to submit an exception request. Exceptions will be reviewed by the Youth Leadership Team under the guidance of the Youth Group Advisors and Youth & Young Adult Faith Formation Committee. The exception form can be found here.
5 point minimum
You must have earned at least 5 points in order to be considered for an exception. If you have extenuating circumstances (boarding school, a Sunday-night job, etc), you must contact Anne Winebrenner as soon as possible to discuss with the Youth Leadership Team alternate ways of earning the points.