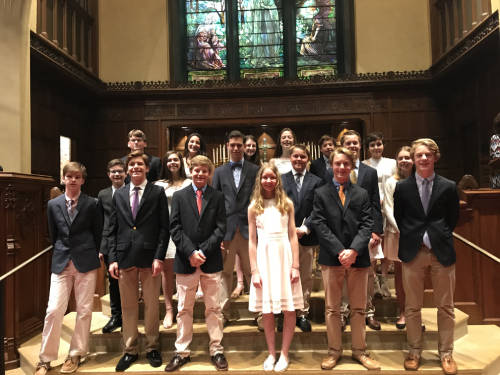 Confirmation is a time for 8th graders to explore their faith, learn about the Christian and Presbyterian traditions, and grow in community with one another.
When a baby is baptized in a Presbyterian Church, the parents and the whole church make vows to lovingly raise that child in the Christian faith. When you reach a certain age (in our church it's 8th grade), you are given the opportunity in confirmation to claim that faith as your own.
Confirmation 2020-2021 Schedule
The Confirmation class will meet in-person in accordance with our church's reopening committee's guidance. Beginning September 16th the class will meet outdoors on Wednesdays from 4:00-5:15pm for discussion and faith building. Confirmands should bring their own chair, a mask, and a waterbottle. Please email Jim Cochrane if you have any questions.