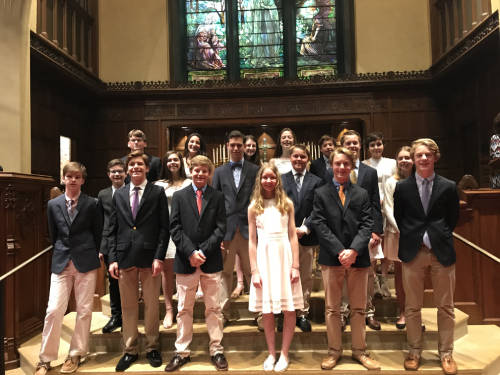 Confirmation is a time for 8th graders to explore their faith, learn about the Christian and Presbyterian traditions, and grow in community with one another.
When a baby is baptized in a Presbyterian Church, the parents and the whole church make vows to lovingly raise that child in the Christian faith. When you reach a certain age (in our church it's 8th grade), you are given the opportunity in confirmation to claim that faith as your own.
Confirmation 2021-2022 Schedule
The Confirmation class will meet in-person in accordance with our church's reopening committee's guidance. Beginning September 22nd the class will meet at the church on Wednesdays from 5:00-6:00 for discussion and faith building. Following meetings, families are encouraged to visit our weekly Wednesday Night Live gatherings for fellowship and a catered meal. Confirmands should bring a mask, a pen or pencil, and a bible. Please email Jim Cochrane if you have any questions.
| 2021-2022 Dates to be Aware Of | Event |
| --- | --- |
| Sunday, September 19th | Parent Meeting following worship |
| Wednesday, September 22nd | First Confirmation Class |
| Wednesday, November 24th | No Meeting: Thanksgiving |
| Wednesday, December 22nd & 29th | No Meeting: Winter Break |
| Wednesday, January 5th | Return to Regular Meetings |
| January 28th-30th (tentatively) | Overnight Confirmation Retreat |
| Wednesday, March 2nd | Attend Ash Wednesday Service at First Pres as a Class |
| Wednesday, March 9th | No Class: Focus on Spiritual Practices |
| Wednesday, March 23rd | No Class: Spring Break |
| Sunday, April 10th | Confirmation Sunday & Palm Sunday |