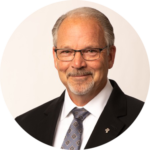 Rev. Clinton Roberts
Senior Pastor, Head of Staff
Clint Roberts trusts in God, Jesus and the Holy Spirit. His faith journey started early mentored by his father and father-in-law who were both Presbyterian ministers. Clint has served as co-pastor at Marion Presbyterian Church in Marion, Kansas; as head of staff at First Presbyterian Church in Crown Point, Indiana and as co-pastor, head of staff at Knox Presbyterian Church in Naperville, Illinois. His strengths include pastoral care, teaching, preaching, collaboration and strategic thinking. He enjoys sailing and cycling, loves classical music and cooking, is a student of history and takes a solitary retreat to the desert wilderness annually for his own spiritual nourishment. Clint and his wife, Deb are parents of Evan and his wife Ashleigh and Chandler and her husband Keith and grandparents to Ava, Grayce Mae and Pierce.  Being a sailor, Clint believes that "the Church finds its moral compass and missional chart through the witness and authority of Scripture. Commissioned and provisioned by Word and Sacrament, the Church will not founder on this sacred journey until Christ has become all in all."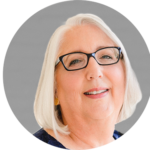 Rev. Kristie Finley
Associate Pastor for Congregational Life and Community Engagement
Kristie Finley was a designer for 20 years before God's call to ministry began in 2000. Kristie came to First Pres Lake Forest as an administrative assistant, later becoming the Director of Youth Faith Formation. Her next call began when she entered Princeton Theological Seminary in 2010 where she managed two Lilly Endowment grants in addition to her studies. Kristie missed being grounded in one church community and feels a richly Spirit-filled opportunity to come back to be in ministry with people who have been a vital part of her formation. Kristie's husband Paul followed her to seminary, becoming Assistant Director of Real Estate Management, Princeton University. One of their children, Kienan, lives in Philadelphia, but three of them – Morgan, Colin and Brenna – reside in Illinois, giving Paul good reason to visit often.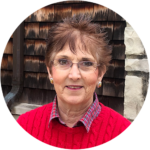 Debbie Tometz
Executive Assistant
Originally from California, Debbie has lived in Deerfield for the past 27 years, with her husband Jim, their twin sons, Matthew and Anthony and dog, Sophie.
Debbie enjoyed traveling to all her sons' sports activities through high school and college, but with their recent graduation she decided to return to full-time work. Debbie's most recent part-time positions were at Highland Park Presbyterian church and tutoring at the College of Lake County. She is so thankful that this employment opportunity at First Presbyterian was offered and is looking forward to working with the staff and church members.
When she isn't traveling to Iowa to see Anthony or Texas to see Matthew, she enjoys reading, quilting and spending time with friends.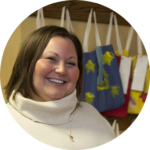 Sarah Seccombe
Director of Children's Faith Formation
Sarah Seccombe has been on staff at First Presbyterian Church since October 2006 in a variety of roles including Family Faith Formation Assistant and Sunday School Superintendent, coordinating events for children, youth and families. Sarah studied child development at Southeast Missouri State University, received her Bachelors of Arts in 2016 from National Louis University and looks forward to continuing her education. She is excited to take this next step and continue working with the children and families that make up our church community. Having lived in the Lake Forest and Lake Bluff communities for over 25 years, she now resides in Spring Grove with her father and shih tzu-poodle mix, Wrigley.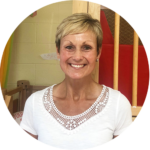 Suzie Brunner
Preschool Director
This is Suzie's first year at First Presbyterian Preschool. She has been a part of the field of early childhood for the past 25 years as both a Preschool and Kindergarten teacher. Her entire career was spent at the Gertrude B. Nielsen Child Care and Learning Center in Northbrook, IL. She became the coordinator of both programs 8 years ago. Working with staff, families and children has been so fulfilling and something she is incredibly proud of. She feels honored to become a part of The First Presbyterian Preschool. Its reputation and long standing history in the community she grew up in makes her proud to join its staff and to work with its dedicated teachers and supportive families during the upcoming school year. When she is not at school, she enjoys spending time with her family, has a knack for woodworking and is a volunteer for CASA of Lake County.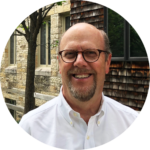 Stewart Kerr
Director of Mission
Stewart Kerr retired as the senior executive in Illinois for Wisconsin-based Associated Trust Co., after a long banking career in Detroit, Cleveland and Chicago.
He has been active with non-profits in human services and the arts throughout his career. Most recently he served as Board Chair for Lake County Community Foundation, an affiliate of Chicago Community Trust. He is committed to the advancement of First Pres as a missional church out in the world.
Stewart is an avid racing sailor and resides in Lake Forest with his wife Marcy. Their two children live and work in the city.
Dr. Thomas J. Tropp
Director of Music and Arts Ministry
Tom was appointed director of Music and Arts Ministry in 2015. He is humbled by chance to take an already advanced music ministry, cultivated over many years by amazing predecessors, and prepare it for future generations. In his new role, he aims to equip our congregation to engage further in the musical aspects of worship. In addition to his responsibilities here, Tom is also the founder and managing editor of The Galant Masters Project; president of SoundByte Studios; music director of the Chicago Galant Consort; and is a faculty member in the School of Music at North Park University in Chicago. He and his wife Anne live in Lake Forest with their daughter, Kathryn (Katie).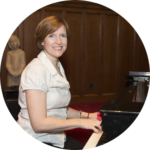 Susan Noble
Director of Children's Music
Susan is a graduate of Northwestern University with degrees in music (voice performance and music education) and a certificate in music theater. While at NU she was privileged to teach voice classes and sing on tour on behalf of the School of Music. She has performed at Ravinia, Chicago Opera Theater, Light Opera Works, Drury Lane, Candlelight Playhouse and more. Susan has been directing the First Presbyterian Children's Choirs since 2008 and is an active voice teacher and soloist. She is a Lake Forest resident, proud Iowa native and even prouder mom of three.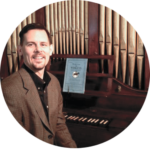 Dr. Barry J. Wenger
Organist and Director of Handbell Choirs
Barry is excited to be part of the extensive and historic music ministry at First Presbyterian Church. He looks forward to his role encouraging the congregation to sing from the newly restored Casavant organ and piano. He is honored to work with the Lakeminster Ringers and the Chancel Bells as they learn and share music in worship for praise to God. Barry also has a private piano, organ, and harpsichord studio and teaches all ages from 5 to 75+, is active in the American Guild of Organists – Chicago Chapter, and plays in recital throughout the midwest and beyond. He grew up in North Dakota, lived in Kansas City, Missouri, and now resides in Edgewater with his cats Fritz and LG (Little Girl). In his free-time, you may see him speeding by on his bicycle!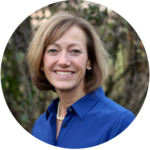 Jan McNicholas
Director of Business Operations
Jan joined the staff of First Presbyterian Church of Lake Forest in November of 2018. Her experience derives from working over 25 years in operational management and office administration within her family's 107-year-old manufacturing company and, most recently, at a retail marketing design firm in downtown Chicago. Jan's strong faith and dedication to volunteerism has fostered a lifelong passion and respect for non-profit organizations. She is excited to be given the opportunity to combine her professional and volunteer experience to serve this congregation. Jan resides in Burr Ridge and enjoys walking, woodworking, reading and spending time with her two sons, Ryan and Brendan.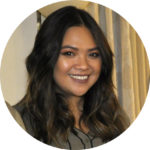 Kane Quilos
Director of Communications
Kane is a graduate of Lake Forest College, where she got a degree in Computer Science. Working for the college's Visual Communications department, she found her passion for design. Kane was born in the Philippines, then her family moved to Los Angeles when she was a child. Always wanting to explore new places, she moved to the midwest for college. She fell in love with Chicago and decided to stay after graduating. She now lives in Lincoln Park and is excited to be back in Lake Forest and working with First Pres where she used to volunteer as a college student. She loves to swim, watch movies, read thrillers and go on food adventures! Kane is responsible for all internal and external communications for First Pres, including our Sunday worship bulletins, weekly emails and monthly Faith Connections newsletter.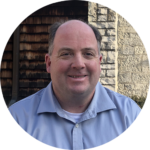 Patrick Goymerac
Financial Accounting Manager
Patrick has been married for 21 years and has two children in college.  He has completed an MBA from University of Phoenix and has completed graduate work at the University of Illinois Urbana-Champaign.  He also has a Bachelor degree in Accounting from Western Michigan University.  In his spare time he enjoys doing home improvement projects around the house.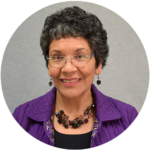 Dolores Hernandez
Financial Associate
Dolores is excited to join First Presbyterian Church of Lake Forest where she previously temped for four months.  She has worked as a Direct Mail Production Manager and a Legal Administrative Assistant.  
Dolores loves family gatherings with her large family.  She has six sisters, one brother and a son, Michael, who lives and works in Chicago.  She spends her free time hiking and dinner out with friends, long walks, gardening, crafting, movies, listening to music and dancing and enjoys travel and has visited five continents.  
Born and raised in Chicago, she has lived in Buffalo Grove for the past 30 years.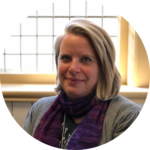 Alisa Steady
Administrative Coordinator
Alisa is a graduate of Trinity International University with a BA in Organizational Leadership. She, along with her family, worshiped for many years at the First Presbyterian Church in Lake Forest and is happy to be back providing administrative support to the staff. Alisa is also a visual artist and studied at the American Academy of Art in Chicago, Illinois. On weekends she is often covered from head to toe in gesso and acrylic paint. Alisa and her husband Addison live in Fox Lake with their two cats.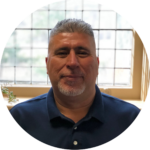 Catarino Rodriguez
Custodian
Cat joined First Pres in early 2018. He enjoys riding his bicycle and playing with his dogs. He also spends his free time gardening! Cat has been married to his wife for 29 years and has three children.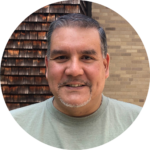 Guillermo Montufar
Custodian
Guillermo has been married for 17 years, and have 2 girls, and 2 Shih Tzu dogs. He enjoys cooking, and spending time with his family and dogs in different activities. God saved his life from cancer, and now he is glad to serve in First Presbyterian Church.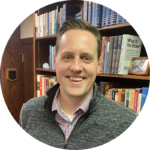 Jim Cochrane
Seminary Intern
Recently moved to Chicago, Jim is currently working on a Masters of Divinity degree at McCormick Theological Seminary in Hyde Park. When he is not studying his Hebrew flash cards, Jim can be seen running along the lakeshore trail with his wife Becca and their goldendoodle, Tucker. Jim is thrilled to come on board as a Seminary Intern and use his past experiences working for churches in Iowa City, IA and Minneapolis, MN to better serve the First Presbyterian community. First Pres has always held a special place in Jim's heart and he is excited to work with and learn from this congregation!