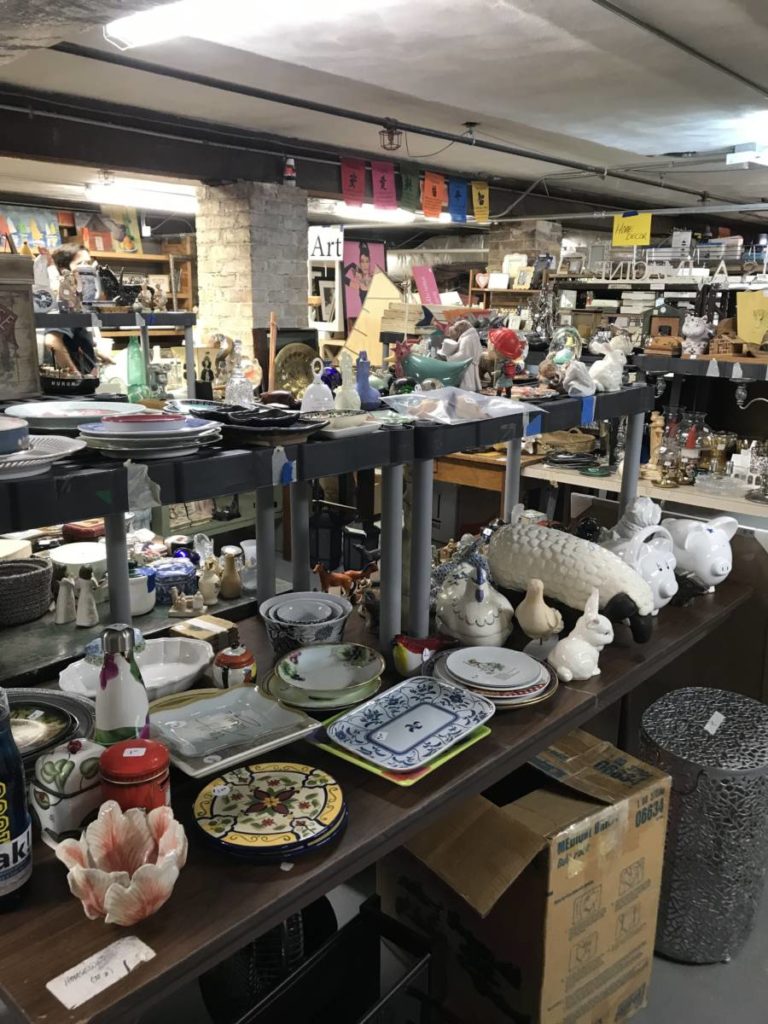 SAVE THE DATE: Spring Rummage Sale on Saturday, April 30!
Rummage Drop-off is open to the public. Please see below for information on donation guidelines!
---
Volunteers who work 4 hours or more can shop during the workers pre-sale with a 20% mark-up for the privilege. Sign up to volunteer. Every year, First Pres holds a Rummage Sale in the spring and fall. The church collects thousands of clean, usable items throughout the year from clothes and accessories to furniture, antiques, electronics, appliances, sports equipment, décor, household goods and many more. Volunteers collect, sort and organize these items to get them ready for each sale.
Since its inception in 1950, this event has contributed more than $5 million to First Presbyterian's Mission program. Donations and volunteers to help sort and run the sales are always welcome. Donations should be clean; free of odors, stains, tears, holes; and, if applicable, in working condition. Breakable goods should be stored in sturdy boxes and clothing in large, sturdy plastic bags. Donation items can be dropped off at the church between 9 a.m. and 5 p.m. during the week. See our Donation Guidelines for further details. If you need a receipt for tax purposes, please download our Donation Receipt form. For more information, contact Stewart Kerr at skerr@firstchurchlf.org.
If you are looking for ways to share your gifts in service, First Pres offers numerous opportunities for you to do so throughout the year.
PADS
Due to COVID-19, we are currently not taking sign-ups to volunteer at PADS.
The PADS ministry season begins in October, with service dates on the 2nd and 5th Wednesday of each month through April. For those who are not familiar with PADS (Providing Advocacy, Dignity and Shelter), it is one of First Presbyterian's most significant Lake County Ministries. We provide and serve dinner and breakfast, and prepare bag lunches at an overnight shelter at North Point Church in Waukegan that serves approximately 35 homeless men. We are seeking those who would like to provide food and/or volunteer their time. One group of volunteers prepares food and beverages for dinner. Another group of volunteers sets up and serves the dinner. Another group of volunteers provide an overnight presence at the shelter, and a final group arrives in the early morning to prepare and serve a hot breakfast. Whether you can volunteer once or many times, we could greatly appreciate your time and help. Please sign up below.