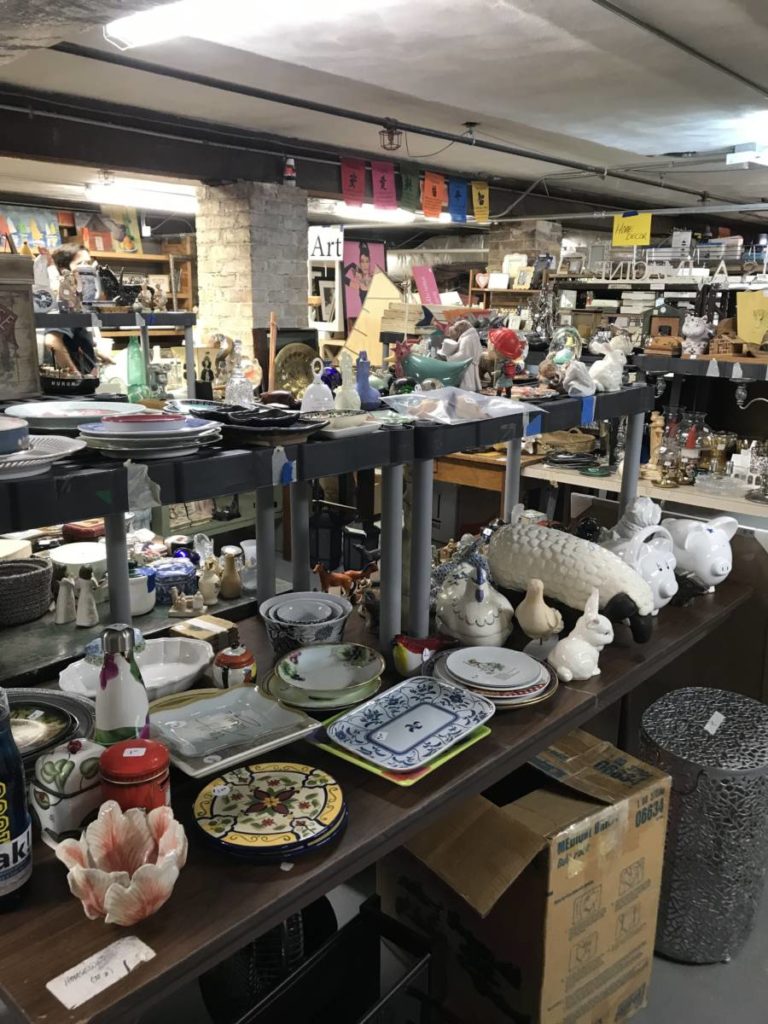 Fall Rummage Sale for Mission: Saturday, October 7, 8:00 AM - 3:00 PM
We accept donations Monday - Friday from 9:00 AM - 5:00 PM. All items should be clean and in good condition. No furniture or large electronics, please. See donation guidelines below
---
Every year, First Pres holds a Rummage Sale in the spring and fall. The church collects thousands of clean, usable items throughout the year from clothes and accessories to furniture, antiques, electronics, appliances, sports equipment, décor, household goods and many more. Volunteers collect, sort and organize these items to get them ready for each sale.
Since its inception in 1950, this event has contributed more than $5 million to First Presbyterian's Mission program. Donations and volunteers to help sort and run the sales are always welcome. Donations should be clean; free of odors, stains, tears, holes; and, if applicable, in working condition. Breakable goods should be stored in sturdy boxes and clothing in large, sturdy plastic bags. Donation items can be dropped off at the church between 9 a.m. and 5 p.m. during the week. See our Donation Guidelines for further details. If you need a receipt for tax purposes, please download our Donation Receipt form. For more information, contact Stewart Kerr at skerr@firstchurchlf.org.
If you are looking for ways to share your gifts in service, First Pres Rummage offers numerous opportunities for you to do so throughout the year.
Rummage Sale Volunteers
Help us with set-up or take-down, or work during the sale! Approximately one month before each sale, you can sign up to be a volunteer. Volunteers who work 4 hours or more can shop during the workers pre-sale with a 20% mark-up for the privilege. If you are interested in volunteering for our sale, please email us at rummage@firstchurchlf.org.