An Update from Plansoen Scholar Kamden Kuklinski: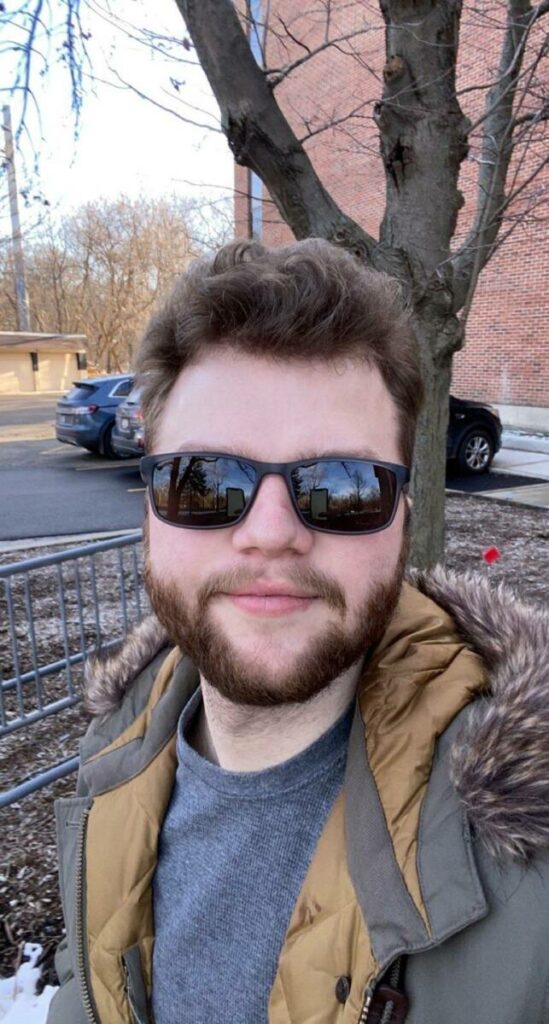 To my friends at First Presbyterian Church of Lake Forest: 
Thank you so much for welcoming me into your warm and welcoming community! I have enjoyed the support that you have provided me as I come closer to completing my degree at Lake Forest College. This semester, I began to write my senior thesis about the mechanisms underlying traumatic brain injury, modeled in the common fruit fly. Alongside research, I completed an internship at Lake Forest Acute Care where I completed tasks similar to those of a patient care technician or medical scribe. Additionally, I completed my last undergraduate science course: biochemistry. Next semester, I plan to finish up my senior thesis and take courses in anthropology, music production, and the Portuguese language. Afterward, I will have completed the requirements for my degree, and I will graduate in May! Currently, I am looking for postbaccalaureate programs in biomedical research at Northwestern University, Harvard University, Massachusetts Institute of Technology, and the National Institute of Health. 
Through the church, I have been graciously invited to the Wednesday night suppers where I have been fortunate enough to get to know so many of you! Additionally, I was invited to volunteer during the fall rummage sale which is an experience that I hold dear due to the clear impact that this event had on the church as well as the greater community. Thanks again for welcoming me into your community and for making my educational goals feel so much more attainable that they did before! In addition to the generous scholarship award that I received, I have received career advice from the congregation that has bolstered my confidence and has already allowed me to let my light shine out into the world. I hope that all of you were able to enjoy a relaxing Christmas with your families. I will continue to keep you in my prayers during this upcoming new year!