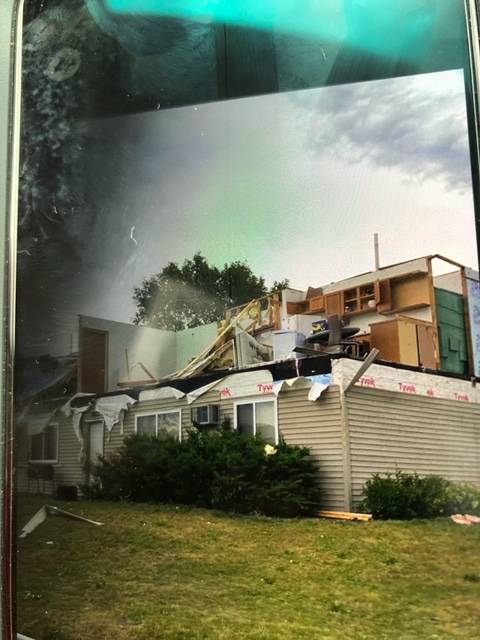 Did you know that over 1,000 homes in Cedar Rapids have been declared unlivable? The Derecho storm from two weeks ago devastated central Iowa and thousands of people were forced from their homes and, due to cramped shelters during this global pandemic, many are instead choosing to camp out in their front yards.
In response to this catastrophe, First Pres is putting together a supply run of items needed by community members, and we want you to help! We want to fill a 4'x8' trailer by the end of the week, and you can help by donating the supplies needed by the community and dropping them off at the church today through Thursday, August 27 at 3:00 PM. The trailer leaves at 5:00 PM, so please drop off any donations as soon as you can.
Items needed are:
Non-perishable food
Toiletries: toothbrushes/toothpaste, toilet paper, etc.
Feminine hygiene products
General hygiene product
Brooms/mops
Charcoal for cooking
Baby products (formula, diapers, baby food)
Gift cards
The Johnson County Interfaith Coalition has also set up a PayPal for any financial contributions people may wish to make. We already raised ___________ from the offering collected this past Sunday morning, but every dollar helps right now.
A Message from Pastor Smith in Cedar Rapids. Pastor Smith is a pastor and president of the Johnson County Interfaith Coalition:
The Derecho storm has devastated many communities in Iowa. Unfortunately Cedar Rapids took the most damage in the state. Over 1000 homes have been declared uninhabitable. There are people living in tents in front of the their homes. Many people lost their cars from fallen trees.  People require basic needs, hygiene products, non-perishable food, and baby supplies.

As the power begins to be restored and people return to their homes,  people need to replace dishes, bedding, and basic home requirements. Sweat labor to continue yard clean-up.  Your gracious donations will assist  the Johnson County Interfaith Coalition in providing some comfort to those who have been affected. JCIC has setup a PayPal to accept your donations.  Thank you in advance.
Thank you for your generosity!