"I am confident of this, that God who began a good work in you will be faithful to complete it on the day of Jesus Christ."

-Philippians 1:6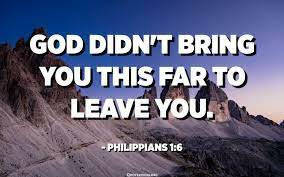 Dear First Pres. Family and Friends,
During the past 2 ½ years, we've been through a lot.
Through the pandemic, we've had to close our doors—twice. We've had to cancel in-person worship. Quarantine ourselves away from family and friends. Suffer the loss of loved ones without being able to be with them at the end.  Change (or lose) our employment. Delay the joy of weddings and baptisms. Go without the comfort of funerals and memorial gatherings.
Yes, along with so many others, we've all been through a lot. Yet through it all, Christ has been beside us, and God has covered us with grace. Our church family has stood up for us and beside us, sharing our sorrows, offering help, encouraging us, consoling us. We cannot control the circumstances we must face as the vulnerable human beings we are. But we can choose to respond to God, the world and each other with faith, generosity and enduring love.
November is stewardship month.  Our theme for this year is "The Path Forward: Embrace the Possibilities." As First Pres. emerges from this pandemic, we are forging a path forward with firmness and with faith to embrace the vision of a growing, thriving church: a church that cares for each other; a church that welcomes in strangers; a church that imagines new ways to witness; a church that expends itself for the sake of the Gospel; a church that recognizes our need to serve others through the gifts of the Holy Spirit.
For more than 160 years, Presbyterians have known that "surely the presence of the Lord is in this place."  Now is the time to embrace that continuing vision of a growing, thriving church and community with all the "energy, intelligence, imagination and love"  we possess, knowing that God is, and always will be, faithful to complete the good work already begun.
Join us in worship this Sunday as we baptize both infants and adult believers, hear words of encouragement and empowerment, give praise to God and respond to God's grace with glad and generous hearts.  For we know that God is at work in us–and God will see us through!
With joy,
Clinton