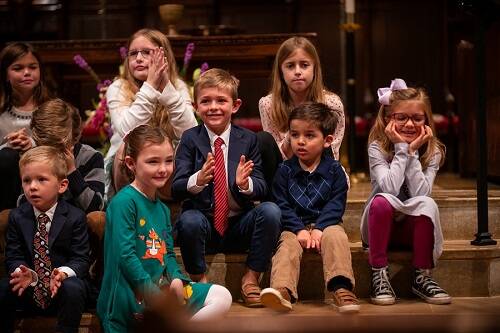 Thank you for your interest in teaching Sunday School for Pre K – Kindergartners OR 1st – 4th graders. We are seeking teachers and assistants, also known as shepherds, to teach once a month or even once a semester on Sunday mornings. Materials are provided, including a script for the lesson plan. If you have an idea for a craft or activity, we can help with materials for that as well. 
Please fill out the form below. Susan Noble, Director of Children's Faith Formation, snoble@firstchurchlf.org, will be in contact about a 40-minute teacher training and our Child Protection Policy.
Thank you for being a part of this important ministry!