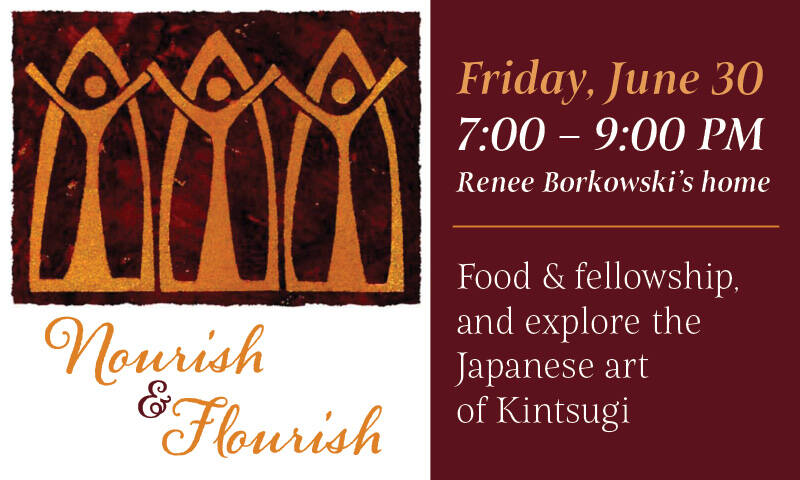 The Mom's Group and the Women's Retreat Group invite all women to a gathering on Friday, June 30, at 7:00 to 9:00 PM. Renee Borkowski has generously offered to host us at her home. Come for food and fellowship followed by exploring the practice of Japanese art of Kintsugi.
Registration fee is $20 for supplies and dinner.
RSVP below so we know you're joining us!
The last day to register is Wednesday, June 28.
Sorry. This form is no longer available.