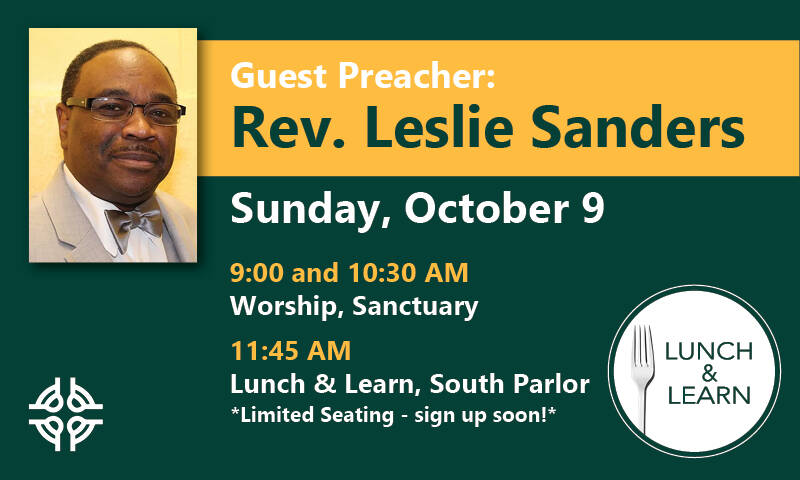 Adult Faith Formation presents a Lunch & Learn with Rev. Leslie Sanders in hope that we can learn ways that we can better come alongside our brothers and sisters in Christ who are right in the midst of mounting challenges. We care deeply for the safety and happiness of God's children throughout Chicago, especially as gun violence and other difficulties continue to escalate.
Rev. Sanders will be joining us in both worship services on Sunday, October 9 as guest preacher. At 11:45 AM, join us for a Lunch & Learn in the South Parlor. Rev. Sanders will be joined by sociopolitical activist Wallace "Gator" Bradley, a former at-risk teenager who served 32 months in Statesville Penitentiary and an ex-enforcer for alleged founder of the Gangster Disciples, Larry Hoover.
There will be limited seating, so sign up today!
Ways to sign up:
*At the sign-up table between services on September 25 and October 2
*Email or call Sarah Seccombe at sseccombe@firstchurchlf.org or 224.544.1958
—
Pastor Leslie Sanders of Hope Presbyterian Church in Englewood is a longtime spiritual and mission partner of FPCLF. We have shared worship, music, liturgical dance, and liturgy with his congregation for many years, and our mission supports summer programming for youths at Hope every year.