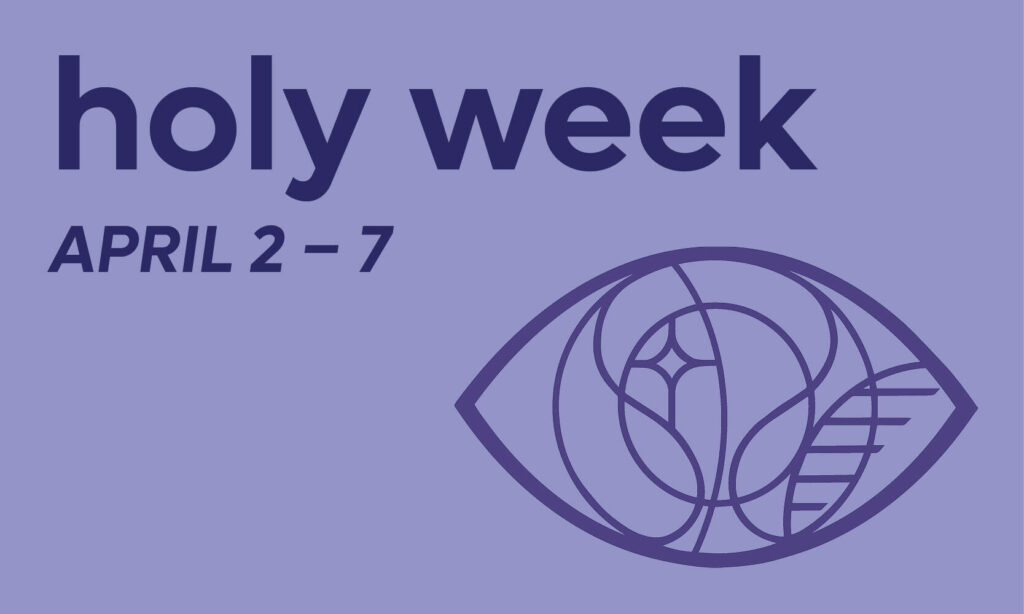 During Holy Week, we invite you to visit our Prayer Stations and Labyrinth, designed for all ages, for reflection and prayer.
As we seek this Lenten season, engage with our interactive Prayer Stations and reflect on questions to deepen your faith. We encourage you to stay curious, open, and nimble, and hope you will soften your assumptions and expand your perspectives as you seek answers to the big questions about our lives and our faith. Please feel free to walk the labyrinth on the South Lawn at any time, or being or end your journey through the prayer stations with a contemplative walk.
Labyrinth Walk on Wednesday, April 5, at 11:00 AM
If you are in the midst of loss and sorrow, whether in the loss of a loved one, the loss of a long held dream, or the loss of what you expected your path to be, come and walk the labyrinth together. We will meet in the Great Room and Pastor Kristie will lead us in a short time of focusing before we walk the path.
The Palm Sunday services (the same service at 9:00 and 10:30 AM) will involve the combined forces of the Worship Ensemble and Sanctuary Choir in a musical start to Holy Week that will be both celebratory and evocative.


Join us for Dinner Church in the Great Room at 6:00 PM. we will gather around the table for supper, worship, and communion as we reflect on the Last supper of Jesus and his disciples.
> Register for Dinner Church by Thursday, April 4

Good Friday Worship 12:00 PM in the Sanctuary

Tenebrae 7:30 PM in the Sanctuary

Sunrise Outdoor Service 7:00 AM
Memorial Garden

Easter Services 9:00 and 11:00 AM
Sanctuary

Easter Egg Hunt 10:15 AM (between services)
Parish House Lawn – don't forget your baskets!