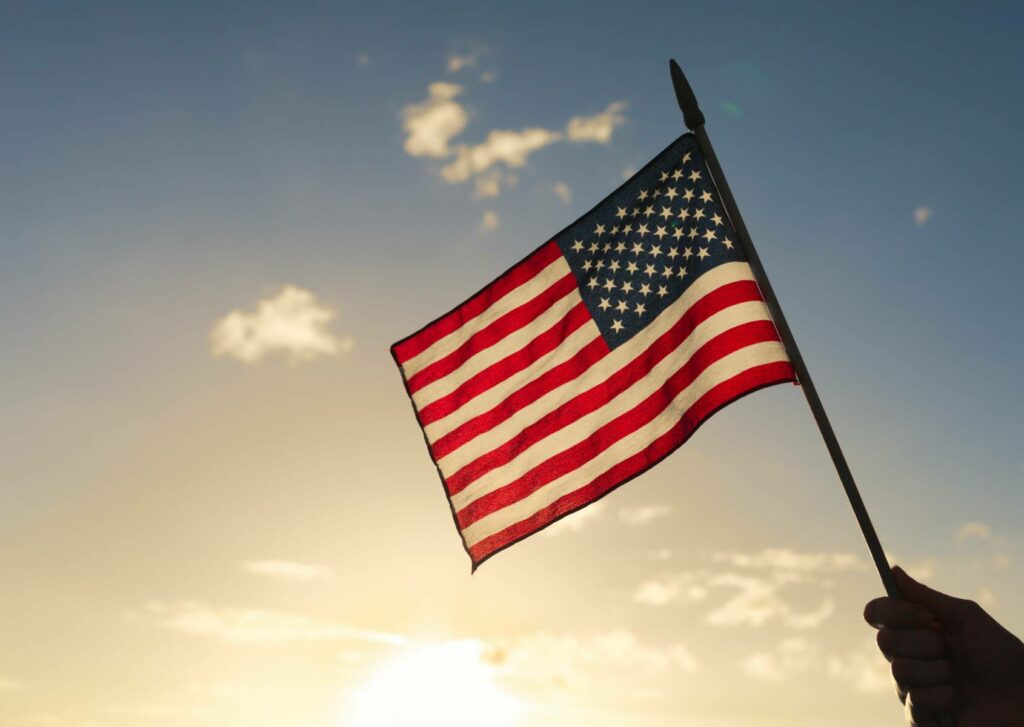 Happy Fourth of July!
Dear Friends,
As the "dog days" of midsummer approach, the holiday weekend beckons with prospects of concerts and picnics, boating and swimming, fireworks displays, parades and marching bands. Most importantly, the Fourth invites us to embrace a deep sense of gratitude for the blessings we enjoy. In the 8th Chapter of the Book of Deuteronomy Moses exhorts the nation of Israel–after they have entered the Promised Land and have prospered, living in fine homes surrounded by olive groves, vineyards and fields of grain—not to forget the Source of those blessings. "Do not say to yourself, 'My power and the might of my own hand have gotten me this wealth'" (Dt. 8:17). Moses enjoins the Israelites to be humble and faithful, generous and obedient to God's law.  The instruction is as pertinent now as it was then.
Approaching this anniversary, many of us are feeling more dismayed than blessed by the return of inflation and the war in Ukraine; by the slaughter of little children in our streets, our classrooms—even in locked semi-trailers; by the struggle over abortion, by political paralysis and by the disturbing content of the Jan. 6th Congressional Hearings. It all might feel too much, and tempt us to "take a pass" on celebrating the birth of our nation this year. But that would be a mistake.
Moses reminded Israel of all they had suffered through in Egypt and the Wilderness, and his words remind us to do the same. There will be seasons in our lives, as in the life of our nation, when we will be tested and disciplined.  Yet the One who does this is faithful, and calls us to be faithful in return.  Humility is the key to our happiness, as gratitude opens the door to our generosity. Whatever befalls us (and a lot already has!), God has promised to confirm his covenant and never leave us lost and alone. In good times and hard times, we must take faith and take peace, looking to God alone for our deliverance from evil.
So come and worship this Sunday, or join with us online as we make our prayers for this nation and the world in which we live, sing patriotic songs, hear the Gospel proclaimed, and get fed at the Table. "You shall eat your fill and bless the Lord your God for the good land that he has given you" (Dt. 8:10).
Thanks be to God!
Pastor Clint