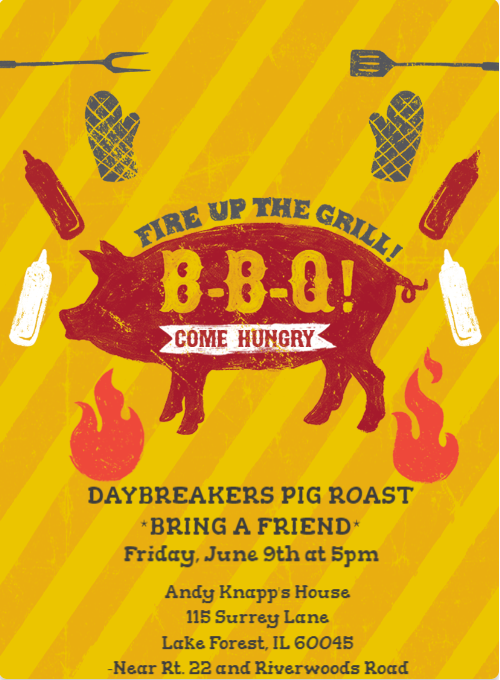 Daybreakers Social: Pig Roast
Friday, June 9, 5:00 PM
The Daybreakers Men's Group is hosting a Pig Roast Social!
All are welcome. Bring a friend and join us for an evening of BBQ and fellowship at Andy Knapp's home: 115 Surrey Lane, Lake Forest.
RSVP to Andy Knapp at andrewcknapp1@gmail.com by Friday, May 26. $10 suggested donation.