Miracles by The Mountain
A book about one of our important mission partners
Our church has been sending money, equipment, supplies, and mission groups to the Faraja Primary School in Tanzania since 2010.  Through our involvement with this remarkable school for physically handicapped children, we have seen first-hand the difference that caring Christians can make in the world.
Members Mike Conklin and Mitch Engel have recently published a book that tells the story of the school's founding two decades ago and the wonderful success stories that continue to unfold there.  They donated the book and its proceeds to the Faraja Fund Foundation, which underwrites virtually all of the school's expenses.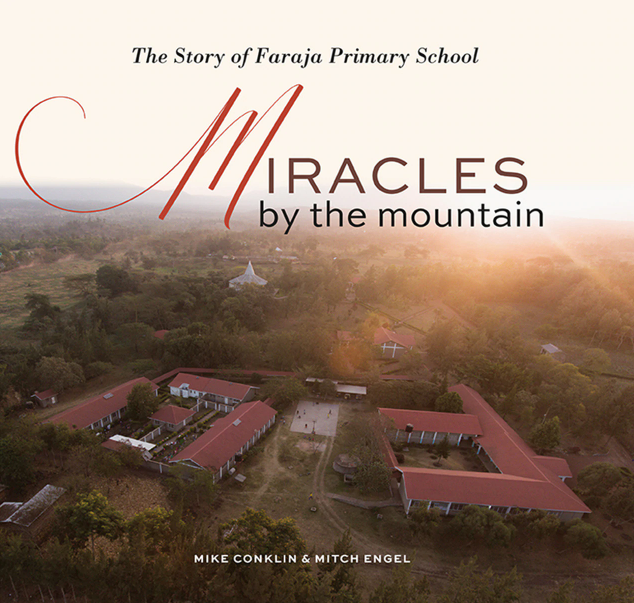 Miracles by The Mountain, The Story of Faraja Primary School, describes how a church trip to Tanzania turned into a late-in-life calling for Joann and Don Tolmie, parents of our own Dave Tolmie, through a sequence of events that truly demonstrates the presence of the Holy Spirit.
Through this school, standing in the shadows of Mt. Kilimanjaro, hundreds of lives have been changed for the better and the academic success of the students has surprised education and government officials alike.  Since its inception, the student body has scored among the highest levels in the entire country.
Conklin and Engel agreed some time ago that "Faraja is a feel-good story that needed to be told."  Their schedules finally aligned and allowed them to collaborate in its telling.
If you are interested in purchasing a copy, you can go to Itascabooks.com (It will be available on Amazon and other popular sites in the weeks ahead.)