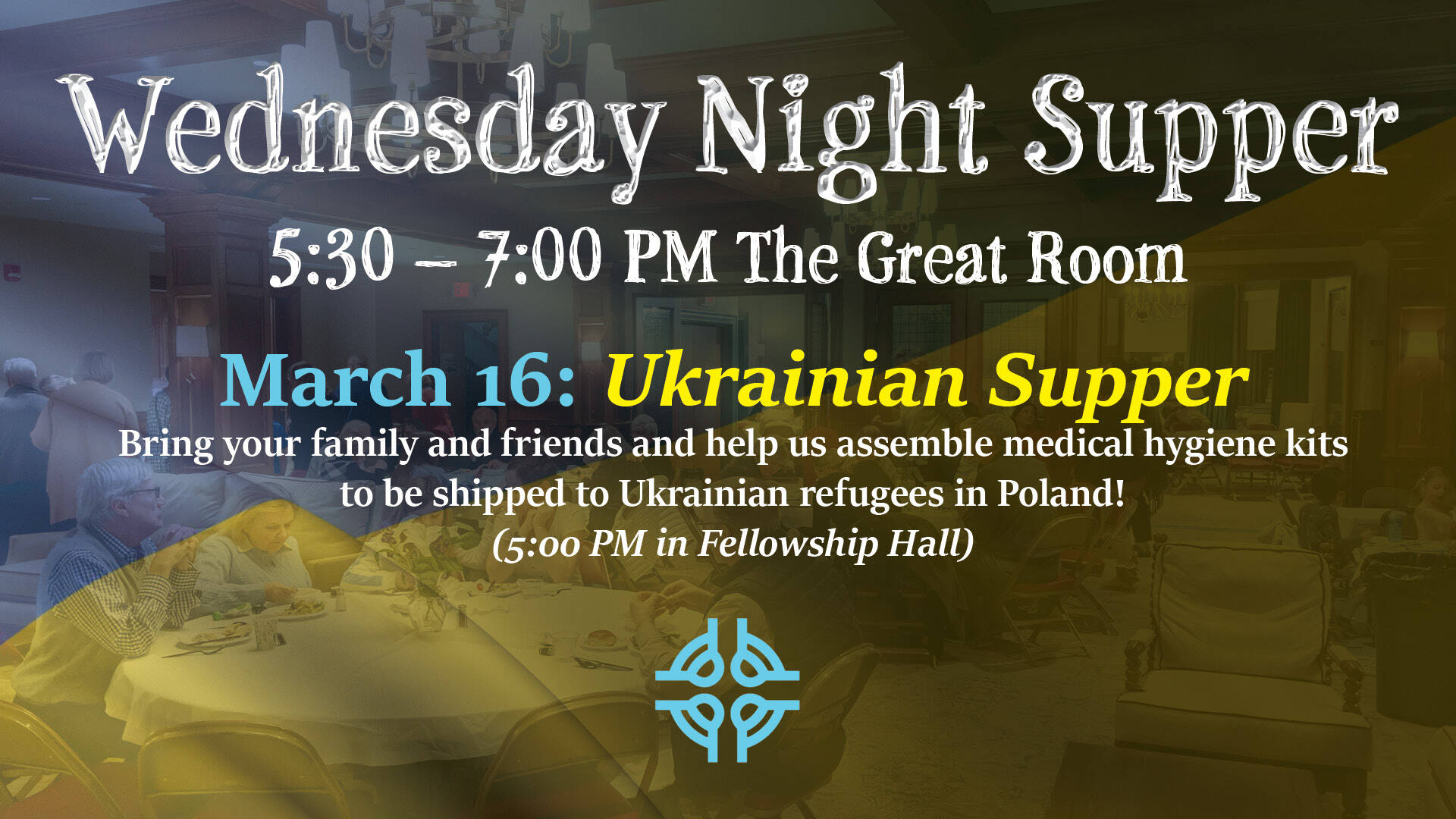 First Pres is dedicating Wednesday, March 16 to support Ukraine.
5:00 PM, Fellowship Hall: Bring your family and friends and help us assemble medical hygiene kits to be shipped to Ukrainian refugees in Poland!
5:30 PM, The Great Room: Wednesday Night Supper will have a Ukrainian-themed meal, prepared by Tastebuds! Reservations are helpful for our planning: https://firstchurchlf.org/wednesday-supper-registration/
7:00 PM, Sanctuary: Organ Concert by Dr. Barry Wenger featuring music of Reflection, Strength, and Hope, including Bach, Brahms, Hovhaness, Pärt, and closing with the Ukrainian National anthem.
All freewill donations will go towards Ukrainian relief efforts.