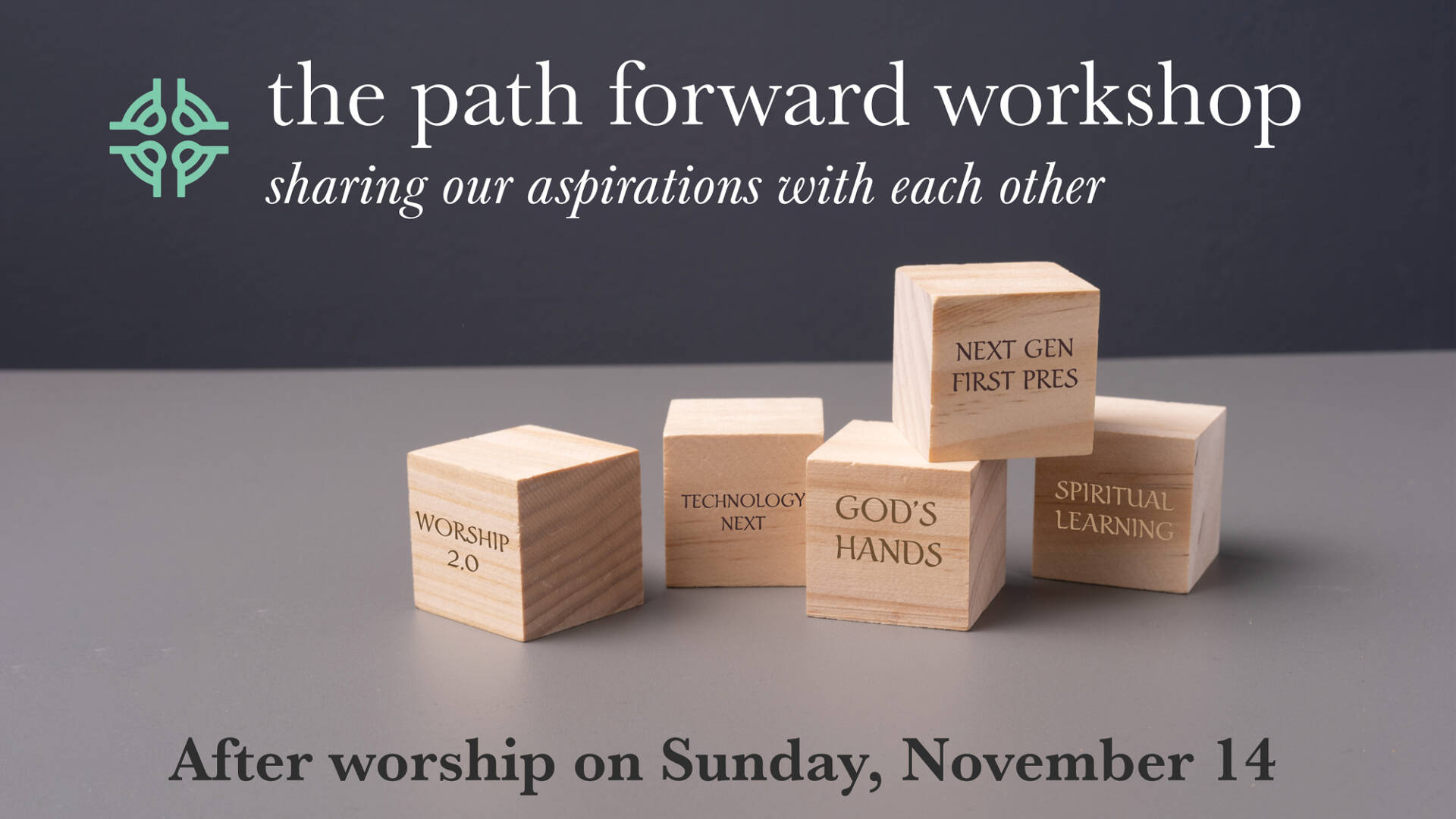 Sunday, November 14, after worship
The Great Room
Our church leadership (session, deacons, staff) have spent time together praying, discerning and planning for The Path Forward for our church.  Five areas emerged as "aspirations" as we evolve and adapt to our call as faithful servants in our world:
Spiritual Learning:  developing connections as we learn more about God together
Next Gen First Pres: attracting and engaging young families in the life of our church
Worship 2.0:  exploring diversification and expansion in when and how we worship
Technology Next:  planning for the technologies we need to enable worship, study, communication, community and connection
God's Hands:  defining and deepening areas for mission, ministry, outreach, service and congregational care
We invite you to join us for 45 minutes following the service on Sunday, November 14 to engage in rapid ideation in each of these five areas.  Expect a fun and fast-moving workshop with markers and sticky notes — creating and discerning the Path Forward together.  If you have questions or desire a virtual version of this workshop (held at a later date), contact Renee Borkowski at
reneeborkowski@gmail.com
.