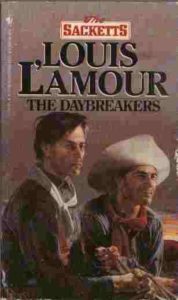 Borrowing from Louis L'Amour's epic Westerns, Daybreakers is a new opportunity for men at First Presbyterian Church every Thursday at 6:00 AM in the South Parlor. Pastor Clint will lead a men's Bible Study for discussion, fellowship and prayer. Donuts and coffee will be provided!
Very little preparation will be required other than reading the passage for the week and reflecting on a few questions sent out by Pastor Clint the day before.
The group is designed for both working and retired men who are seeking to ground their week with meaningful theological discussions, a growing familiarity with Scripture, non-judgmental fellowship and supportive prayer.