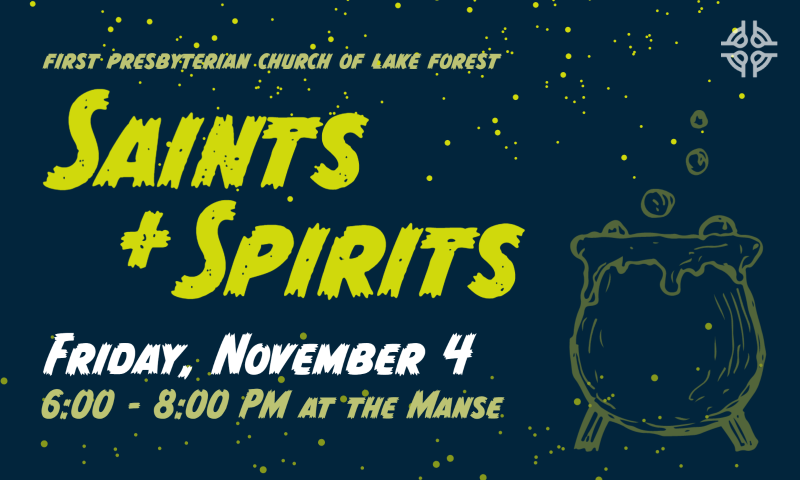 Saints and Spirits is back! Come as you are and join friends, old and new, to celebrate a festive fall season!
Bring a beverage or a ready-to-serve appetizer or dessert to share with everyone, and enjoy an evening of fun and fellowship.
RSVP's are encouraged to help each other plan for the evening.
Please sign up below. If you have any questions, contact Sarah Seccombe at sseccombe@firstchurchlf.org or 224.544.1958.