Each week for the coming five weeks, each Scholar will individually share what they have been doing and how they have coped during this highly unusual year. My hope is that they can become more involved and visible in the life of the church in these last few months of the academic year. As you will read they are all doing well and are extremely grateful for our care, support, and assistance as this year's Planseon Scholars. It has been such an honor and privilege for me to get to know and work with each Scholar this past year.
Rev. Dr. Don Dempsey
Plansoen Scholarship Director
---
An Update from Plansoen Scholar Carlson Ayanlaja: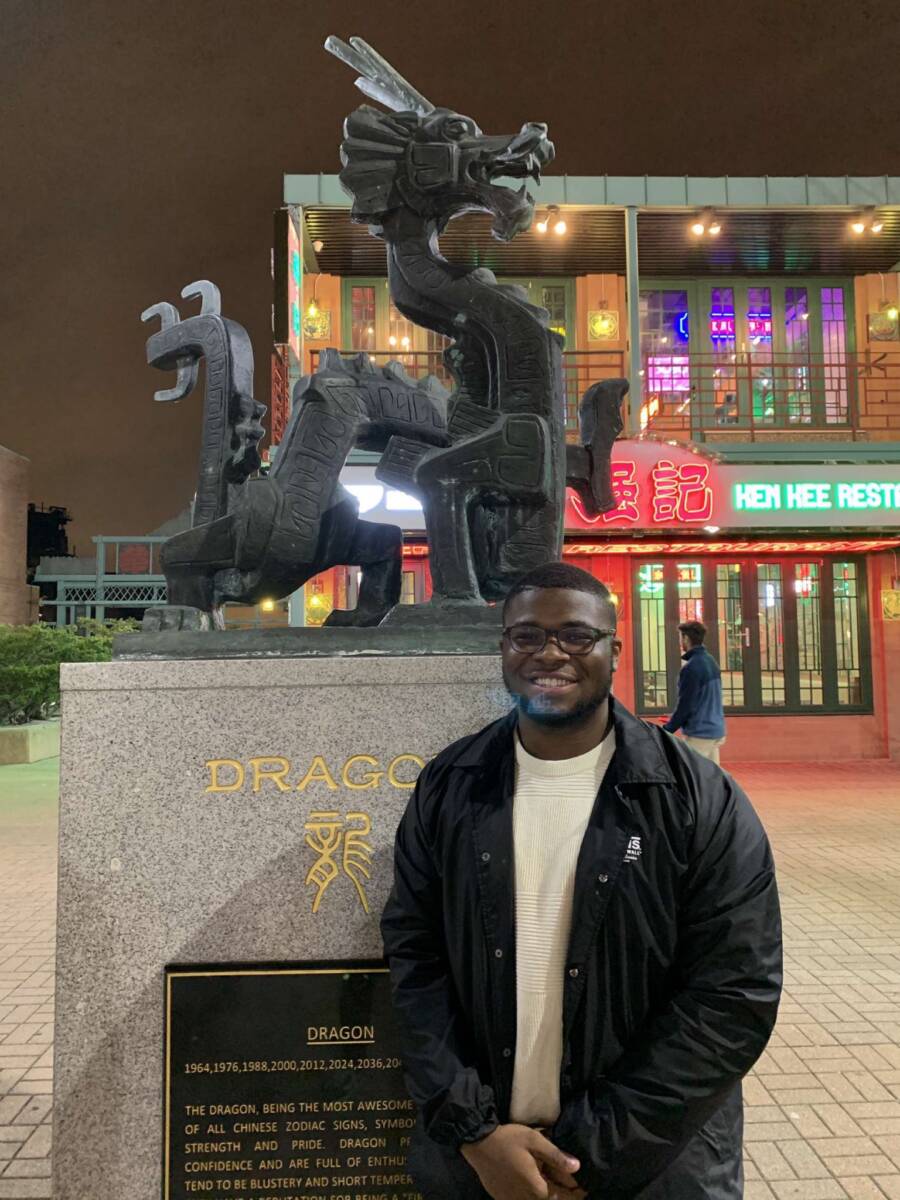 Greetings First Presbyterian Church of Lake Forest! I extend my blessings to you all during this COVID-19 pandemic and very grateful to continue serving as a Lake Forest College student and as a Plansoen Scholar. I will provide an update on the current state of my life in as much detail as possible so that you can understand my situation with more clarity.
I am currently living on campus in Gregory Hall. I live in a super-double with my roommate, who is a close friend from Chicago. The living situation has been ideal since we have a thorough understanding of each other's tendencies and how we operate socially, emotionally, and academically. The College has just transitioned from Phase 2 to Phase 3, which is amazing and allows for more seamless social interactions with friends and other students on campus.
In regards to school, this semester has been a bit peculiar with the simultaneous implementation of in-person courses and Zoom. I am taking two classes online and two in-person, which is a nice distribution. The courses I am taking are well rounded, with three going towards both my majors, and one going towards my minor. All of my classes are qualitative and consist of a lot of reading and writing, which is my area of strength. It has been a bit of challenge to do work at times but I have been working diligently to ensure that my mental health is intact and that I still have time for myself. I actively go to the gym to maintain my fitness and go out to eat with friends on an occasional basis.
Additionally, I am still in search of a summer internship. Dr. Don has been invaluable by providing me with various contacts to speak to and I have also been exercising the resources offered by the Career Advancement Center here at school. I will continue working to find a summer opportunity and look forward to what presents itself.
Although our world is experiencing pain and uncertainty during these times, I am very blessed to be in the position I am. With support from my family and friends, I am to keep pushing ahead and complete the necessary tasks. I look forward to catching up with all of you in person eventually but until then, in the words of my mother, Dr. Carole Ayanlaja: "Onward and upward!"
Carlson Ayanlaja