Massiel Sanchez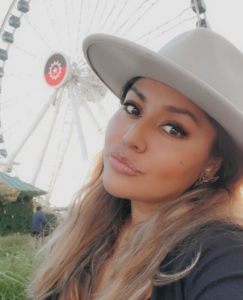 Massiel is finishing up her senior year this fall semester at LFC. She is a Psychology major with a minor in Sociology. She began her college education at CLC in 2014. After receiving her Associates Degree she began at LFC in 2019. For the past five years she has worked full time at Lake Heart Specialist in Gurnee, IL as a full time Cardiac Stress Technician/Medical Assistant. She is a member of several honor societies, including: Psi Chi and Lambda Alpha. Massiel is a single mother of a five year old son.
Massiel writes:
"I am so close to finishing my degree, but that has not been without trying times.  I love working with patients and cannot see myself doing anything other than that.  Being a first generation student gives me the motivation I need to continue and to be an example to my son.  Professionally I want to be a Physician Assistant so that I can help those that continue to be underrepresented in medicine.  Those with no voice.  I want to be that bridge that allows them to obtain the best health care by having a provider who looks and sounds like them.  This scholarship will bring me closer to that goal."
We so look forward to getting to know Massiel and we welcome her presence among us in this fall semester as one of our Plansoen Family Scholars.