Kamden Kuklinski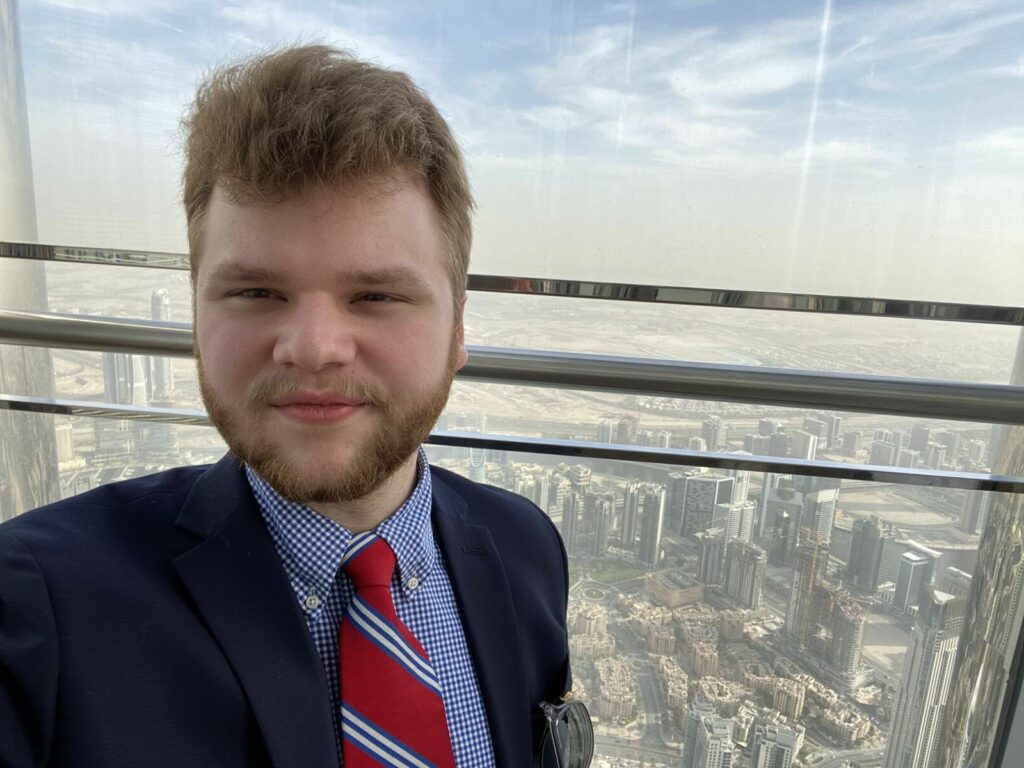 Kamden is a rising Senior at Lake Forest College Majoring in Neuroscience. He grew up in Gurnee. His current campus involvement includes: Office of Admission – Student Admission Specialist; Delventhal Lab – Research Assistant; Department of Biology – Peer Tutor; Synapse Club, Co-President; Nu Rho Psi, Outreach Chair, past; Treasurer, current; and a member of Omicron Delta Kappa (National Leadership Honor Society)
Kamden writes:
"I was raised a Catholic and attended St. Patrick's School in Wadsworth, IL. In high school I definitely felt a distinct loss of spirituality and became relatively cynical and nihilistic about the nature of the world. It was not until I was a student at CLC that I found God once again – while traveling in the United Arab Emirates – and my spirituality and zest for life were returned to me stronger than ever before."

"My strong sense of renewed spirituality has guided my ability to function as a leader at LF College and it permeates all of the work that I have done. I am particularly drawn to the unique degree of involvement with the FPC of Lake Forest that receiving this scholarship will grant me."
We so look forward to getting to know Kamden and we welcome his presence among us in this coming 2022 – 2023 class of Plansoen Family Scholars.