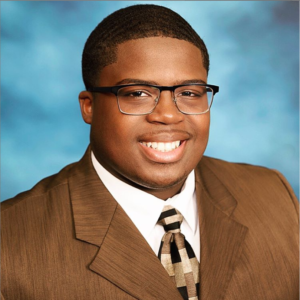 Greetings FPC! I pray you all remain well and in good health during these trivial times – both today and always. As the pandemic is surging – it is really easy for me to begin feeling like nothing has being going on in regards to my personal life, due to a vast majority of it being restricted by COVID-19. But when I sit and begin to think about it all, I have actually been up to much more than I originally imagined since the last time I have seen you all.
For starters, and most importantly, a health update – I am extremely blessed to be able to say that neither I, nor any of my immediate family members (Phoenix, AZ) have contracted the virus. We have all taken multiple tests over the course of this pandemic (four for me), and they all have come back negative. Now, on the flipside, my extended family (Indianapolis, IN) has experienced the effects of COVID quite a bit – as many of them tested positive and were ill. But, fortunately, every single person inflicted has recovered.
Other updates from over the last few months consists of school, training, reading, music ministry, and (just recently) employment. I won't say much about school because that category is a little more mundane than the rest. Go to zoom class. Do my assignments. Do my quizzes and tests. And repeat. It's pretty much the same thing every week in that area. Except now, I am in the midst of an empirical research project for one of my classes. So I guess, working on this project instead of attending the class has been a significant change for me. But that is about as significant as it gets. As far as my training regimen goes, we (LFC Football) are still planning on having a spring season, barring any more interruptions by the pandemic. So I have been trying to keep my body in shape in preparation for the season. These workouts consists of various weightlifting exercises, cardio – either running/hiking a nearby mountain trail or speed and agility training in the sandpit, and the occasional football-specific drills on the field that have helped me fine tune my skills and techniques.
As I have already told Don and the other four scholars, I have taken up a cover-to-cover Bible reading journey. My goal is to read the entire Bible, front to back. I am currently in Proverbs (although I should be somewhere in the New Testament by now – but, as you can probably imagine, other responsibilities have gotten in the way of my nightly routine of five chapters). Next, my involvement in the ministry of music has been great. Every week, I play the piano at a church that my father attends. It is a start-up ministry. So, having pretty much only been a part of start-up ministries for the bulk of my life, I was glad to be able to play my part in advancing the kingdom by helping them out. This experience has really been great because I have had a desire to grow in my talents and reach new heights in regards to my musical abilities, and this opportunity has given me the chance to do just that. Last is my recent employment. I haven't been working this whole entire pandemic because I wanted to focus solely on school – as the demands for both would have been too much (I usually would work a summer job, but I took summer classes this year). But I applied for a remote, work-from-home, call center job, and as of two days ago I was hired! I don't know much about what the job entails yet, as that is what training is for. But, perfectly enough, my first day will be on December 14th, which is four days after the semester ends. So there won't be any overlap between school and work.
With that, I will conclude my update. Once again, I just want to express my gratitude for being allowed to take part in this opportunity. Hopefully, the conditions will soon allow me to be able to interact and connect with you all in person. I am excited to see what God has in store for us all. God bless and keep you, FPC!
Jamari Tansmore