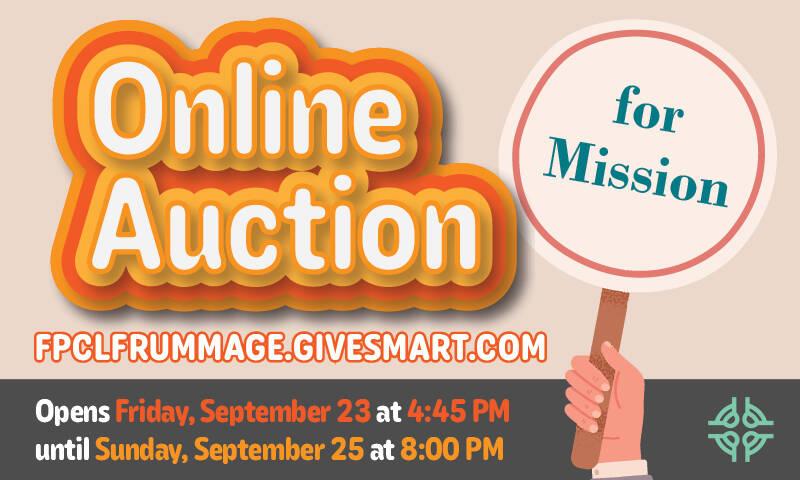 We have many new, exciting events this fall, including a new, Online Auction for Mission. All of the items have been carefully curated by our rummage committee to entice young and old(er)  folks alike. We have many unique items for the home, from All-Clad kitchenware to vintage decorations, original artworks, holiday décor, toys galore, jewelry, fabulous clothing, and more. Our mystery boxes are back too! Items are at different price points to make sure there is something to please everyone.
You can go to the Rummage Auction website and bid on items starting Friday, September 23 at 4:45 PM until Sunday, September 25 at 8:00 PM when the auction closes. You can preview items in the Great Room when you come to church that Sunday so you can see what you're bidding on as well!
While you are bidding, know that you are helping to raise funds for Mission. Our mission funds go to help people next door, from Highwood, North Chicago, and Waukegan, to folks overseas, like Ukraine and Tanzania – over 30 agency partners in all. Your contributions make a big difference. Bid, have fun, and help Mission build up others in the name of Christ.