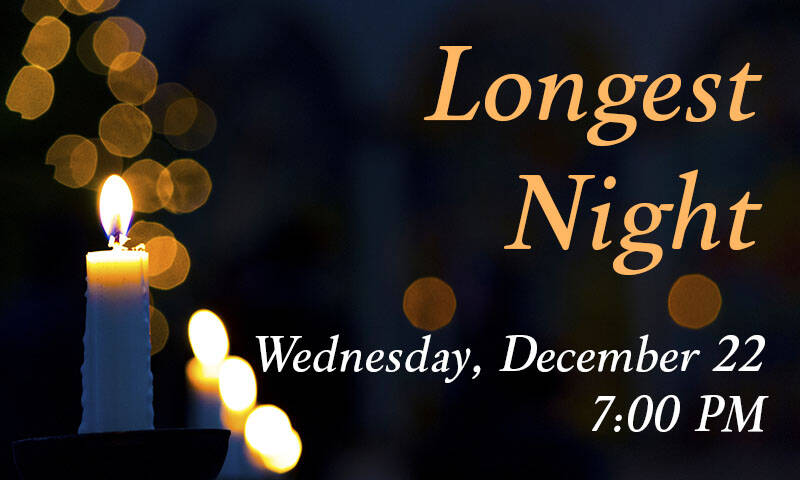 Wednesday, December 22, 7:00 PM in the Sanctuary and live-stream on Online Church, Facebook, and YouTube
We have a tradition of gathering on the longest night, when there are more hours of darkness than light. It's a time to come together for prayers and laments, to mourn the losses and griefs of the year, to let the tears flow for the hurting places in our lives, as well as for our country and our world.
If you are joining us via livestream at home, please have some matches and a candle with you to join in the liturgy.