We seek to be a place where 5-8th graders can form authentic relationships with one another, our church community, the world at large, and with God. The middle school years are when young people build the foundation on which their adolescent and adult lives will stand: how they spend their time, what they prioritize, and in whom they place their trust.
For that reason, our middle school youth group provides an opportunity to build relationships with one another, to question and dive deeper into their faiths, and prepare them for Confirmation, Senior High Youth Group, and beyond.
Register for Faith Formation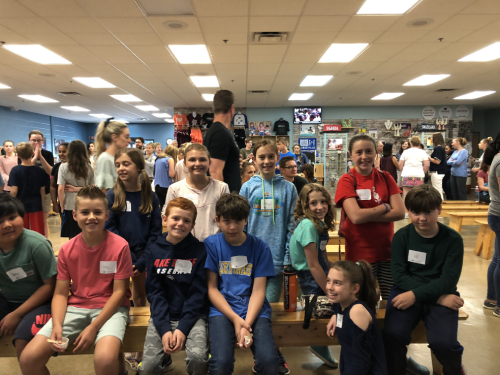 Sunday School & Confirmation
At Home Faith Formation During COVID
During the season of COVID, all in-person faith building has been altered from our regular schedule in order to accommodate safety protocols. A number of different virtual faith formation opportunities await families however!
Just as our faith exists outside of the building, neither should our faith formation be confined to the church building! A weekly email will be sent out to families of middle school youth with at-home games, family activities, and discussion topics that allow parents to share their faith with their children, and encourage them to look for how their faith affects them in their day-to-day lives.
If you are interested in working with our youth or children, please reach out to
Sarah Seccombe or Jim Cochrane.
Register for Sunday School, Confirmation and/or Youth Group here.
There are opportunities for 5-8th graders to help serve as worship leaders through readings, music, drama, and more! Contact Jim Cochrane if you're interested in getting involved.
Meets twice a month, September - May
Youth Group for 5-8th graders will meet through out the year for mission opportunities and fellowship. We are hosting in-person youth group in small group gatherings now for all grades of middle schoolers. We meet outside of the Cottage for an hour of group activities, discussion, and games! Attendees should bring a mask, a chair (camping chairs work well), and a water bottle. Friends are always invited as well!
Information for events will go out via email, bulletin board, social media (like us on Facebook!), Faith Connections, and/or Sunday bulletin so keep your eye out!
5th-8th Grade Special Events 2020-2021
| | | |
| --- | --- | --- |
| MAY | | |
| 16 | 5th-8th Grade Youth Group | 3:00-4:00 |
| | | |
| JUNE | | |
| 6 | 5th-8th Grade Youth Group | 3:00-4:00 |