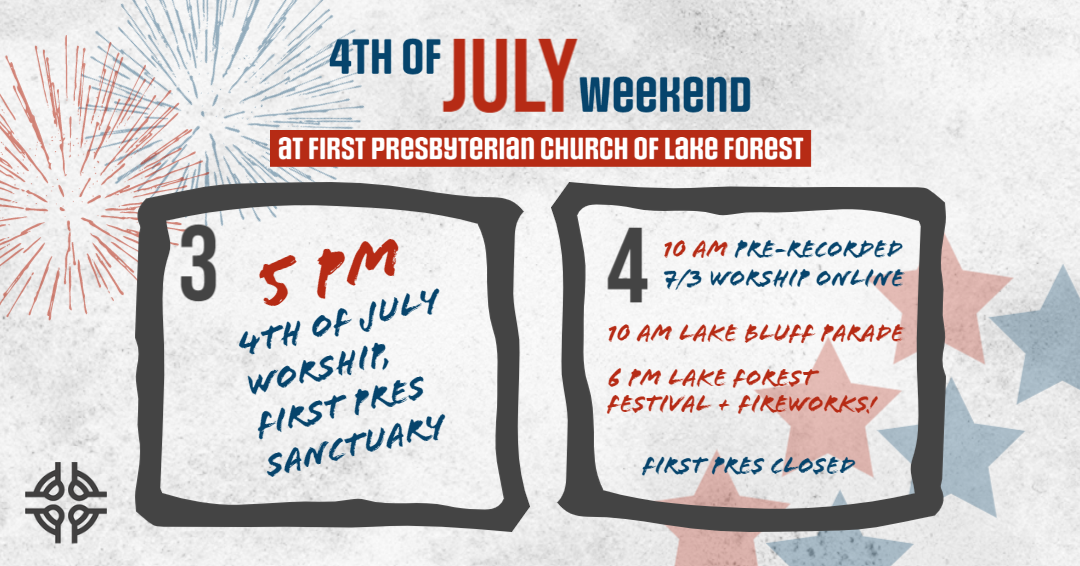 In light of the 4th of July holiday, we will be worshipping on Saturday, July 3 at 5:00 PM in the First Pres Sanctuary! We will sing our favorite patriotic hymns and lift up our nation in gratitude and prayer. This service will not be live-streamed.
On Sunday, July 4, there will be no in-person worship due to traffic in the area from the local events. We will be broadcasting the pre-recorded July 3 worship service on our usual platforms (Online Church, Facebook, and YouTube) if you'd like to join us online at 10:00 AM!
The Church will be closed on Sunday, July 4 and Monday, July 5, and will re-open with our regular hours on Tuesday, July 6. Have a blessed and safe holiday!