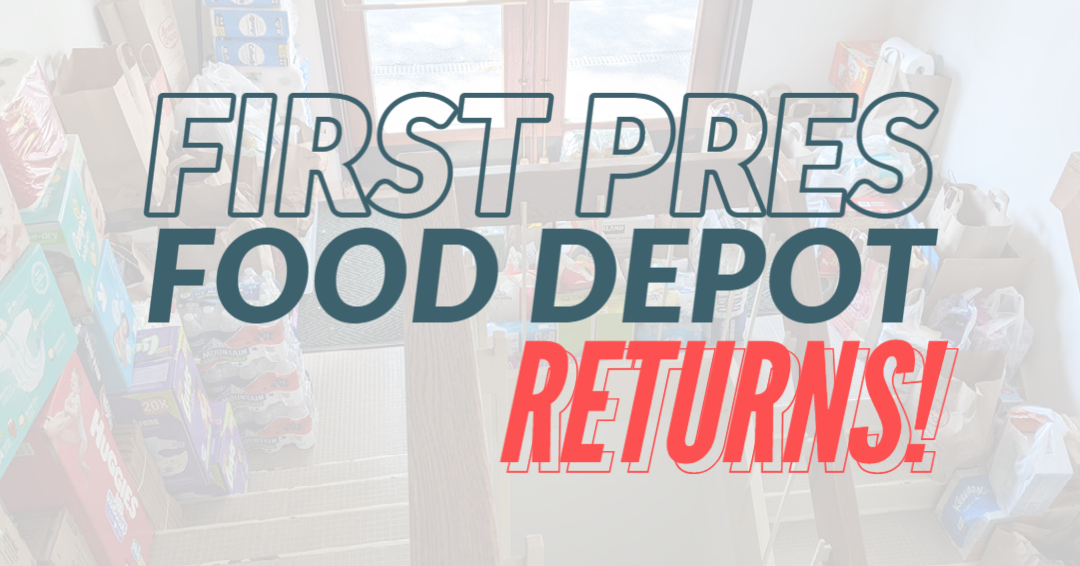 Long-time Mission Partner Beacon Place is restarting their Food Distribution Program that First Pres supported through last year! We could not have done it without your support and generosity. In response to job loss and effects of inflation to the community, Beacon Place hopes to supplement their families' homes through their weekly food distribution program, in addition to their distribution of education materials and resources.
We encourage you to support this initiative by bringing in any of the items in the list below. Drop your donations in the Food Depot anytime! Supplies are delivered to Beacon Place weekly.
The First Pres Food Depot is inside the doors along the fire lane facing the Deerpath Parking Lot – look for the sign! The outer doors will be unlocked to accommodate this collection.
Shelf Stable Food: 
Rice
Beans
Pasta
Pasta sauce
Canned tomatoes
Canned fruit or vegetables
Canned ravioli
Flour
Oil
Salt
Sugar
Pancake mix
Syrup
Canned protein (tuna, chicken,  etc.)
Cereal
Peanut butter