Introducing a new offering this fall: the Explorations in Faith series!
First up in September is "Religious Extremism."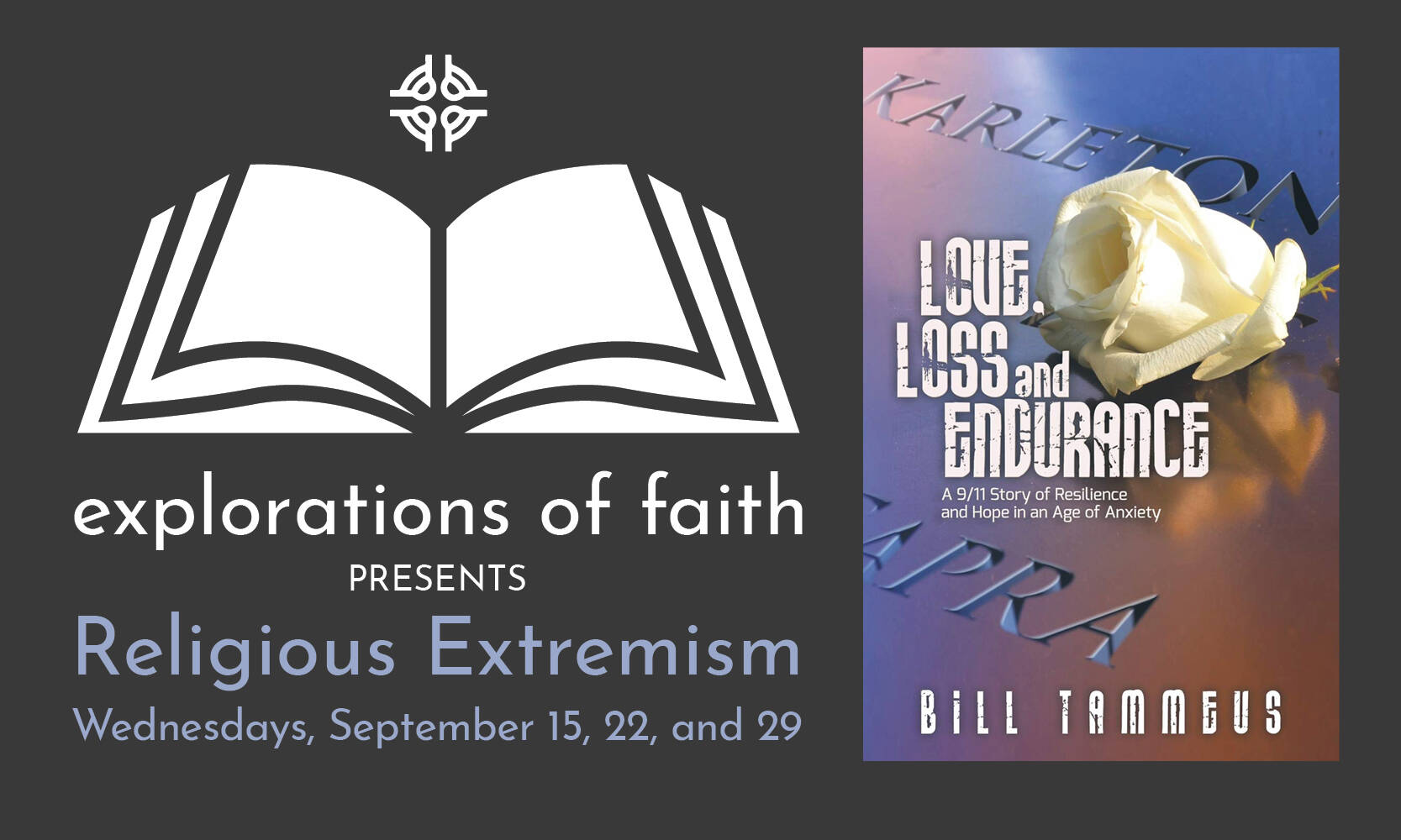 Join Pastor Clint for three Wednesdays (September 15, 22, and 29) at 7:00 – 8:15 PM to discuss the impact of Fundamentalism, Religious Extremism, and Violence across all faiths and what we can do to counter it, using Bill Tammeus' book "Love, Loss and Endurance" as our guide. All are welcome — in person or by Zoom.
Zoom Video Conference Link: https://us02web.zoom.us/j/85445587251?pwd=YnZ2QXYwSUtJRGQxb01vTXBIaHgzQT09
Zoom Call-in Number: 1-312-626-6799
Meeting ID: 854 4558 7251
Passcode: 933652