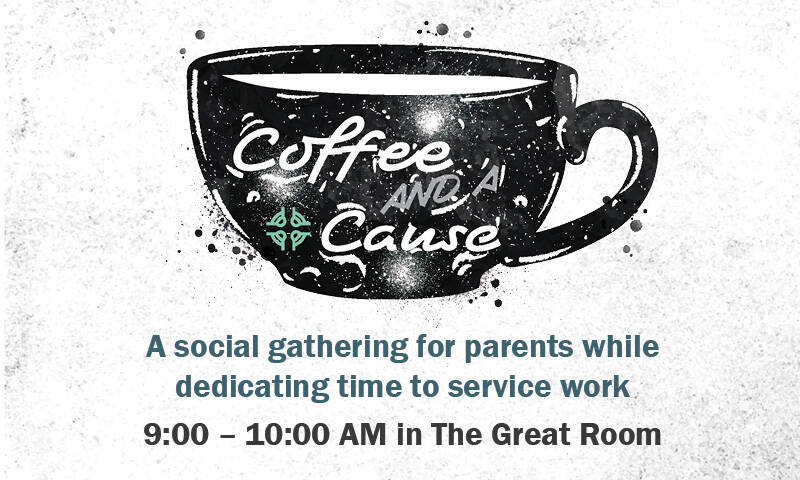 About Coffee and a Cause
Children's Faith Formation hosts a social gathering for parents to get together while also dedicating time to service work. Every CAAC will focus on a different mission. We will host a collection drive leading up to each event, where there will be an opportunity for a "hands on" project to support the mission.
---
Coffee and a Cause Schedule
September 14
Supporting Keeping Families Covered, we will be collecting diapers for the donation drive and creating feminine care kits on September 14.
October 12
Supporting The Night Ministry. We are collecting sandwich-size ziploc baggies, individually wrapped bags of chips or crackers, granola bars, water bottles and brown paper lunch bags (larger size preferred) to make 150 sack suppers.
November 9
November's Coffee and a Cause is stocking the food pantry for PADS (Providing Advocacy, Dignity, and Shelter). If you would like to donate food and supplies, here is a list of items they need! You can drop them off in the bins by the Deerpath entrance anytime or bring the items that day. Thank you for your generosity!
February 8
TBD
March 14
TBD
April 11
TBD